Ukrainian Ministry of Education and UNICEF introduce new academic course: Details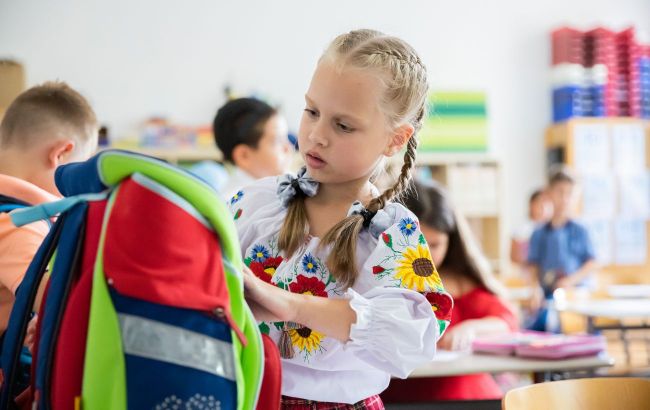 A new cource will be introduced for all schoolchildren (Photo: Getty Images)
The Ministry of Education and Science, in collaboration with UNICEF, is developing a practical guide on mine safety for schoolchildren. Experts have already created a manual for teachers to prepare lessons, informs the Ministry on Facebook.
What is known about the new educational course
Approximately 30% of Ukraine's territory is potentially dangerous due to explosive devices. According to the monitoring mission of the UN Human Rights Office in Ukraine, as of July 30, 100 children have already been affected by mines and other explosive objects.
"The United Nations Children's Fund (UNICEF) together with the Ministry of Education and Science of Ukraine is developing a mine safety workshop so that every schoolchild knows the rules that preserve life and health. In addition, an online course on teaching mine safety for children of various age groups will be available to teachers," the statement reads.
Currently, teachers can already use the guide with detailed lesson plans, as well as presentations for mine safety lessons adapted for primary and middle schools, provided by UNICEF and its partners.
How children will be taught mine safety
In collaboration with child psychologists and experts in mine education, UNICEF has developed interactive materials that easily and accessibly explain to children the rules of safe behavior in areas where mines may be present.
Among the developments are:
interactive online lessons at the All-Ukrainian School online for distance learning, adapted for junior and high school children;
a series of tips from psychologists for communicating with children about explosive objects;
a leaflet with tasks from the Inforce Superteam for teenagers;
puzzles on the topic of mine safety for preschoolers, junior, and high school students;
cartoons for children (Safe Vacation – for children aged 3-10 years, Superteam Against Mines – for children aged 8-16 years, Patron the Dog – for children aged 4-16 years);
a video with Patron the Dog and sappers about different types of explosive objects and safe behaviors in the context of overcoming the consequences of hostilities;
illustrative posters and games.
All of these materials are already available for download at the All About Mine Safety website and in the library of useful materials Spilnoteka. With their help, children can learn safety rules even at home.
Educators have already developed a manual for teachers (Photo: facebook.com/Ministry of Education and Science of Ukraine)
Previously, we reported on what the format of education in schools will be like this year.