Ukrainian Ground Forces chief visits Kupiansk direction, works with commanders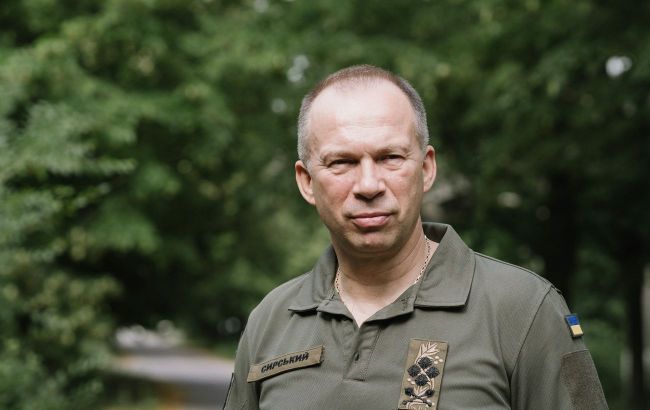 Oleksandr Syrskii, Commander of the Army of the Armed Forces of Ukraine (Photo: Getty Images)
Commander of the Ground Forces of the Armed Forces of Ukraine, Oleksandr Syrskii, visited the positions of the Ukrainian military in the Kupiansk direction today, August 8, according to the commander's Telegram page.
"We are working with commanders in the area of combat operations in the Kupiansk direction. Together, we make all the necessary operational decisions," the statement reads.
According to Syrskii, the role of commanders in defending the state is, without exaggeration, significant. They can make decisions that fully correspond to the situation on the ground.
Photo: Syrskii and Ukrainian military (t.me/osirskiy)
"The success of the operation and the preservation of our soldiers' lives depend not only on their resilience but also on their actions," the commander added.
Syrskii expressed his gratitude to the combat commanders for their courage and heroism in carrying out their combat tasks.
Situation in the Kupiansk direction
According to Hanna Malia, the Deputy Minister of Defense of Ukraine, throughout the past week, the occupiers attempted to regain control over territories in the Kharkiv region that had been lost earlier. This is why the situation was most intense in the Kupiansk direction.
Serhii Cherevatyi, the spokesperson for the Eastern Operational Command of the Armed Forces of Ukraine, stated that the situation in the Kupiansk direction is complex but under control. The Ukrainian armed forces are aware of all the plans of the Russian aggressors and are thwarting them.