Ukrainian Deputy Defense Minister names hottest frontline spots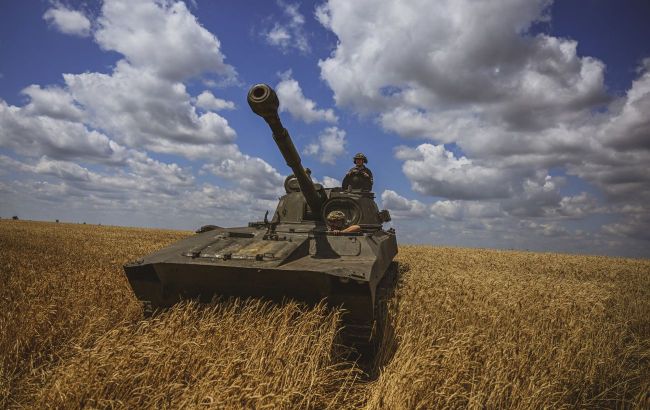 The hottest spots of the week on the frontline in Ukraine (Getty Images)
Over the past week, Russian forces made attempts to regain control over territories in the Kharkiv region that they had previously lost. The fiercest clashes occurred along the Kupiansk sector, according to a statement from Deputy Minister of Defense Hanna Maliar.
"The Kupiansk direction witnessed the most intense fighting. It was a highly contested area where the enemy sought to breach our defenses. Their attempts were ultimately thwarted, although the confrontation remained exceptionally intense," she said.
According to Maliar, the occupiers in the Kharkiv region aimed to recapture positions lost as far back as last autumn.
"They have a clear plan. Their objective is to reclaim territories in the Kharkiv region that they had previously forfeited," the deputy minister added.
Maliar said that the situation last week was highly complex and tense, both in the east and the south.
"The enemy has primarily chosen the eastern front as its main focus. Their offensive has been ongoing since January of this year, spanning several directions, including the Lyman, Kupiansk, Avdiivka, Maryinka, and Bakhmut sectors. The east of Ukraine was the epicenter of military actions last week," she remarked.
Ukrainian counteroffensive
Ukrainian military forces have been conducting a counteroffensive on the frontlines of Ukraine for nearly two months. During this period, they have managed to liberate several towns in the Donetsk and Zaporizhzhia regions, as well as portions of territory that had been under occupation since 2014. Notably, according to assessments from the Institute for War Studies, the Ukrainian Armed Forces have been targeting critical Russian assets, particularly ground communications like bridges in the occupied Crimea, as part of their campaign to intercept and pave the way for future stages of the counteroffensive.