Ukrainian counteroffensive: Armed Forces know all Russian's plans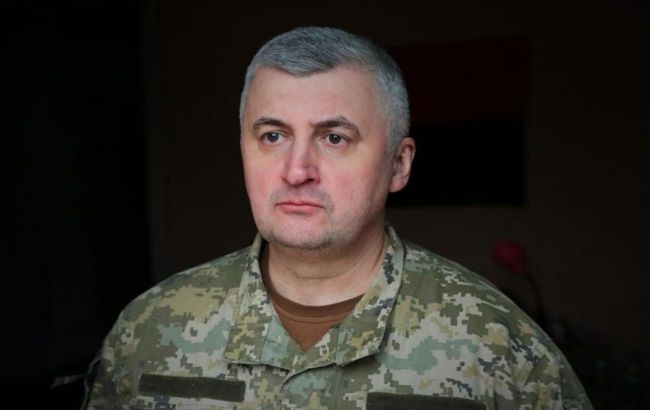 The Spokesperson of f the Operational Command East of the Armed Forces of Ukraine, Serhiі Cherevatyi (Photo: (Armyinform.com.ua)
The situation in the Kupiansk direction is difficult but under control. The Armed Forces of Ukraine are aware of all the plans of the Russian occupiers and are thwarting them, according to the spokesperson of the Operational Command East of the Armed Forces of Ukraine, Serhiі Cherevatyi.
He noted that the occupiers have been attempting to advance and find weak points in the defense of the Ukrainian Armed Forces in the Kupiansk direction for several weeks. However, the Russian army won't be able to retake positions liberated by the Ukrainian military last autumn.
"They hope for revenge. And it's been going on for more than a month. First, Donetsk and Luhansk regions were taken as an intermediate stage. Considering that our enemies are tied to dates and symbols, they would like to launch a very successful Kharkiv operation. However, within a few days, they were humiliated and pushed out of a vast territory. They abandoned their equipment and ammunition," Cherevatyi said.
According to him, undoubtedly, the Russians would like to break through to the Kupiansk area and replicate some echoes of the glory they obtained during the occupation of the Donetsk and Luhansk regions.
"But we know all their intentions, all the units concentrated, all the commanders. All the plans. And so, we have been thwarting their intentions for many weeks in a row. Despite a certain escalation, the situation is currently, militarily speaking, very complex but entirely under control," the spokesperson explained.
The situation in the Kupiansk direction
According to the Deputy Minister of Defense of Ukraine, Hanna Maliar, throughout the past week, the occupiers were attempting to regain control over the territories in the Kharkiv region that were lost earlier. Hence, the most intense fighting occurred in the Kupiansk direction.