Ukrainian General Staff reveals size of liberated territory during last week's counteroffensive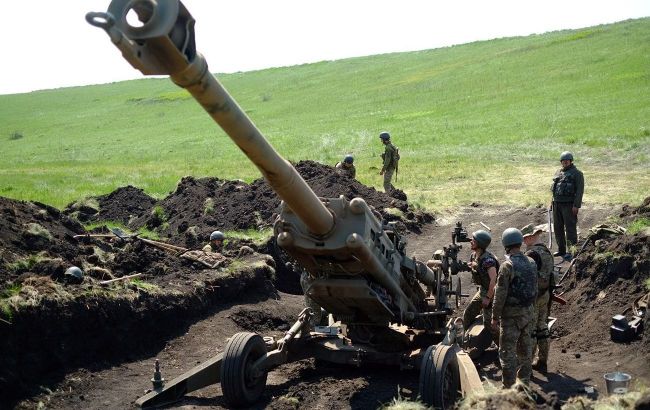 Over 10 thousand square km were liberated during the last week (Photo: Vitalii Nosach/RBC-Ukraine)
The Spokesperson of the General Staff of the Armed Forces of Ukraine, Andrii Kovalov, stated during the telethon that Ukrainian defense forces are continuing their offensive operations in the Melitopol, Berdiansk, and Bakhmut directions. Over the past week, they have liberated an area of 10 square kilometers.
"During the past week, as a result of offensive actions in the Melitopol and Berdiansk directions, the Ukrainian Armed Forces units have advanced more than 1 kilometer, which, in total, amounts to 8.6 kilometers since the start of the offensive in these directions," he said.
According to Kovalov, during the past week, more than 10 square kilometers of Ukrainian territory have been liberated in the south. Since the start of the offensive in the Melitopol and Berdiansk directions, the Ukrainian defense forces have liberated 169 square kilometers from Russian aggressors, which is approximately equivalent to the area of the city of Odesa. Demining operations are currently underway in these territories.
In the Bakhmut direction, the Ukrainian Armed Forces liberated 4 square kilometers of land last week. The total liberated area in the Bakhmut direction amounts to 24 square kilometers, as reported by Kovalov.
"Ukrainian soldiers, while advancing, are consolidating their positions. They are inflicting artillery fire on identified enemy targets. They are carrying out counter-battery measures. The enemy is resisting, moving its units and troops, and actively deploying its reserves. Intense battles are ongoing in this area," said the spokesperson of the General Staff.
Ukrainian counteroffensive
The Ukrainian counteroffensive started at the beginning of June. Western media have been actively reporting that it is progressing slower than expected.
The Chief of the Defense Intelligence of Ukraine, Kyrylo Budanov, stated that the major counteroffensive would be successful. "The counteroffensive is underway. Overall, let's say, it is continuing. There will be success, but it will come later," he said.
Commander-in-Chief of the Ukrainian Armed Forces, Valerii Zaluzhny, expressed his irritation with comments about the "slow" counteroffensive, emphasizing that every meter is gained by Ukrainian defenders at the cost of blood.
According to Mikhaylo Podolyak, an Advisor to the Head of the Office of the President of Ukraine, the actions of the Ukrainian Armed Forces will lead to the collapse of the Russian front. This could happen within a week, a month, or a month and a half.