Ukrainian Foreign Minister discusses Ukraine's NATO accession steps with Stoltenberg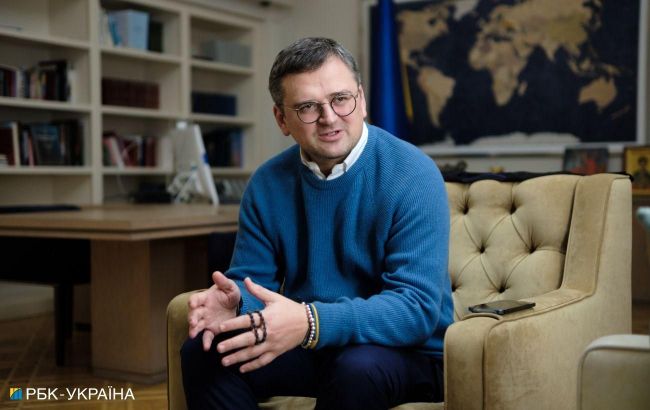 Minister of Foreign Affairs of Ukraine, Dmytro Kuleba (Photo: Vitalii Nosach, RBC-Ukraine)
Ukrainian Minister of Foreign Affairs, Dmytro Kuleba, held a conversation with NATO Secretary General Jens Stoltenberg, according to his Twitter microblog.
Kuleba states that they discussed the next steps Ukraine needs to take for NATO membership.
"We discussed the adapted Annual National Program and a full-fledged rollout of the Ukraine-NATO Council. I also informed Secretary General on Ukraine's preparations for the first Defense Industries Forum," Kuleba wrote.
Ukraine's NATO membership
Recalling, on August 15, Stian Jenssen, the Head of the Office of the NATO Secretary General, stated that one of the "solutions" to the war is for Ukraine to give up its territories to gain NATO membership in exchange.
He revealed that discussions were already underway regarding Ukraine's future status within the Alliance after the war. Options, including Kyiv relinquishing parts of its territory, were being considered.
Spokesperson of the Ukrainian Ministry of Foreign Affairs, Oleg Nikolenko, declared that talks about Ukraine's NATO membership in exchange for giving up parts of its territory are absolutely unacceptable.
Advisor to the Head of the Presidential Office, Mykhailo Podolyak, stated that such statements were attempts to preserve the global order and establish a "bad peace." He noted that Russia would not abandon the idea of passing on the war to future generations.
However, yesterday, Jenssen stated that the proposal for Ukraine to give up parts of its territory in exchange for NATO membership was a mistake.