Ukrainian forces successfully dislodge Russian troops in Andriivka battle on August 2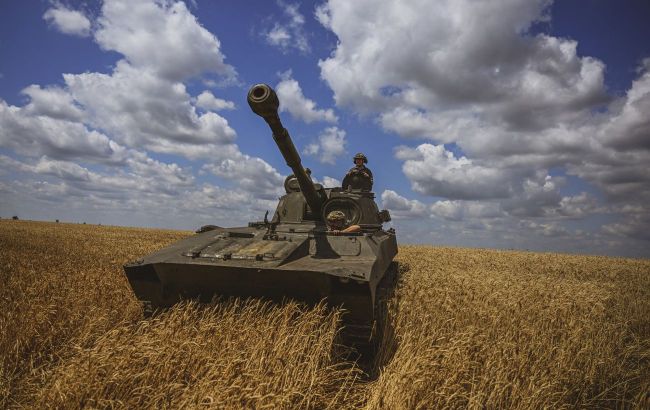 Ukrainian forces dislodge Russian troops in Andriivka battle on August 2 (Photo: Getty Images)
According to the statement of Pavlo Kovalchuk, Ukrainian Armed Forces spokesperson, made during the TV interview, Ukrainian military forces achieved a significant victory on Wednesday, August 2nd, as they ousted Russian troops from their positions in the Andriivka, Donetsk region. Additionally, defensive forces are holding back the aggressors' advances along the Lyman-Kupyansk direction.
"During the course of defensive operations against the enemy's assault, the opponent was compelled to withdraw from their positions south of Andriivka," he remarked.
Ukrainian forces dislodge Russian troops in Andriivka, Donetsk region on August (source: deepstatemap.live)
Furthermore, according to Kovalchuk's information, Ukrainian military forces continue to conduct offensive operations to the south of the city in the Bakhmut direction. "The adversary attempted unsuccessfully to regain lost ground north and west of Klyshchiivka, as well as northwestern positions of Kurdyumivka," Kovalchuk added, highlighting that the enemy persists in offering resistance, deploying reserves, and fierce battles are ongoing.
The Ukrainian defense forces continue to hold off Russian troop advances along the Kupyansk and Lyman directions.
Simultaneously, the defense forces are executing offensive actions along the Melitopol and Berdyansk directions, solidifying their hold on occupied frontlines while inflicting significant losses upon the opponent.
Frontline situation
In recent times, the Ukrainian defense forces have notched repeated successes in dislodging Russian occupying forces from captured positions. For instance, on July 25th, it was reported that Ukrainian Armed Forces were advancing along the Bakhmut direction. In response, Russian forces withdrew from positions around Andriyivka in Donetsk region. Moreover, Ukrainian Armed Forces managed to regain control over Staromaiorske in Donetsk region.