Ukrainian military liberates Staromaiorske in Donetsk region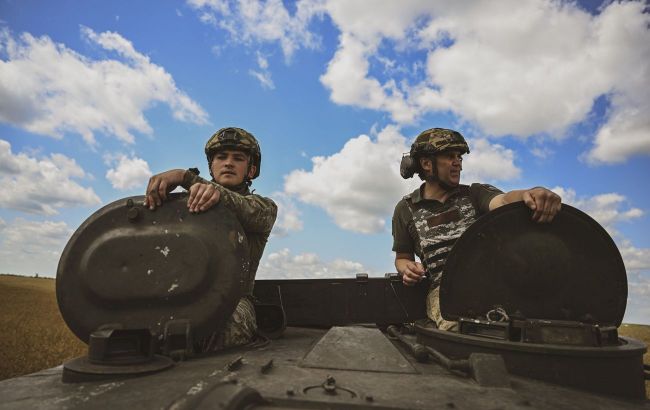 Ukranian soldiers ( Photo: Getty Images)
Ukrainian armed forces have liberated the settlement of Staromaiorske in the Donetsk region from Russian occupation. This was announced by President Volodymyr Zelenskyy on his Telegram.
The head of state has published a video in which Ukrainian military personnel announce the liberation of Staromaiorske. In the video, the soldiers state: "The 35th Brigade, along with the "Arey" Territorial Defense Battalion, successfully carried out the mission of liberating the village of Staromaiorske."
Ukrainian counteroffensive
This week, the Ukrainian Armed Forces reported successes in the area of Staromaiorske. Ukrainian defenders managed to advance 500 meters along the front line.
In addition, President of Ukraine Volodymyr Zelenskyy hinted at the successes of the Ukrainian troops and added that more news would follow.
Why is the liberation of Staromaiorske important?
The liberation of Staromaiorske is crucial for the Ukrainian Armed Forces due to its strategic significance in the context of the ongoing conflict. According to military-political expert Oleksandr Kovalenko from the "Information Resistance" group, in a comment to RBC-Ukraine, it is essential for the Ukrainian defense forces to liberate Staromaiorske because it serves as a key point for Russian military presence in the Berdyansk direction.
Beyond Staromaiorske lies the town of Staromlynivka, which acts as a stronghold for the Russian occupiers.