Ukrainian forces near Avdiivka shoot down eighth Su-25 in month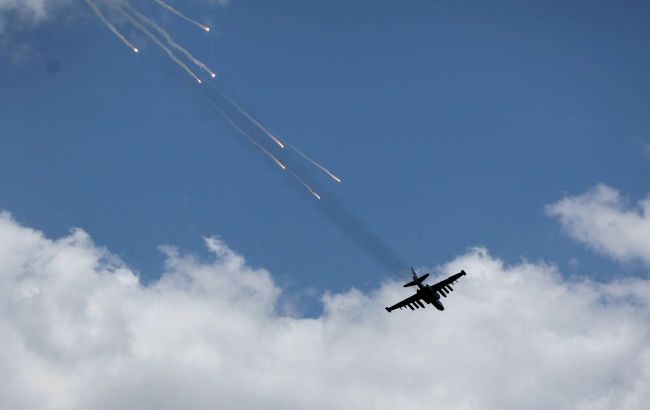 Illustrative photo (Photo: Getty Images)
The Ukrainian defense forces shot down another Russian Su-25 aircraft in the Avdiivka direction on Tuesday, November 14th, states spokesperson of Tavria direction Oleksandr Shtupun in a comment to RBC-Ukraine.
According to him, the defenders managed to destroy the Su-25 attack aircraft. However, the weapon used to hit the enemy's aerial target is currently not specified.
Shtupun notes that this is the eighth destroyed Russian aircraft in the Avdiivka direction since October 10, 2023. It was then that the Russian Federation began active combat actions and an offensive in this direction.
Battles for Avdiivka
In October, Russian occupiers intensified their offensive on Avdiivka. The enemy shelled the city and neighboring settlements.
Recently, the General Staff reported that in the Avdiivka area, the Russians, with the support of aviation, continued assaults to encircle the city.
Earlier, the head of Avdiivka's military-civil administration expressed the opinion that Russian forces were most likely ready for the third wave of the city's assault, but weather conditions prevented them from using equipment.