Ukraine pressuring occupants and repelling attacks near Bakhmut and Maryinkа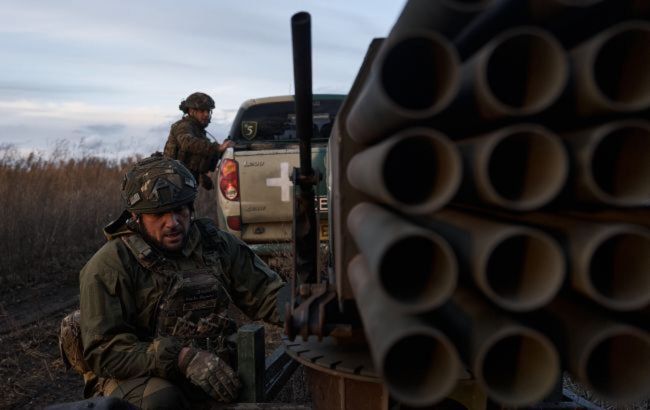 Photo: Ukrainian Armed Forces put pressure on the occupants near Bakhmut (Getty Images)
The offensive of the Ukrainian troops near Bakhmut continues, and the AFU is putting pressure on the occupants. At the same time in the Maryinka direction for a day the defenders repulsed 20 attacks from the enemy, states the speaker of the General Staff of the Armed Forces of Ukraine, Andriy Kovalov, during a telethon.

The Armed Forces of Ukraine are carrying out assault operations to the south of Bakhmut, inflicting losses upon the enemy and consolidating the lines they have established. Despite this, the occupants attempted to recapture their lost territory near Khromove, Klishchiivka, and Andriivka. Overall, Ukrainian troops successfully repelled 15 enemy attacks in the Bakhmut direction.
According to the speaker person, the Armed Forces of Ukraine's offensive in the Melitopol direction remains ongoing.
In the area around Avdiivka, Russian forces supported by aviation are continuing their assaults to encircle the city. The attackers were unsuccessful in their offensive attempts in the Severne and Pervomaisk areas. The Armed Forces of Ukraine successfully repelled seven enemy attacks in this sector in the past day.
In the Maryinka direction, the attackers conducted offensive maneuvers that proved unsuccessful. The Armed Forces of Ukraine repelled 20 attacks in a single day.
Intense battles are ongoing in the Kupyansk area of the Kharkiv and Luhansk regions. Ukrainian defenders successfully repelled 10 enemy assaults.
Situation near Avdiivka
In October, Russian forces intensified their offensive on Avdiivka, marking the largest attack since 2014.
British intelligence indicates that up to eight brigades were deployed near Avdiivka, resulting in significant losses, possibly amongst the highest of Russian troops in 2023.
Meanwhile, the Armed Forces of Ukraine estimate that the occupants' losses near Avdiivka since October 10th have reached 6,500 people. The Defense Forces deemed the Russian offense near Avdiivka as the most significant defeat for the Russians.