Russians prepared for third wave of Avdiivka assaults, but weather does not allow it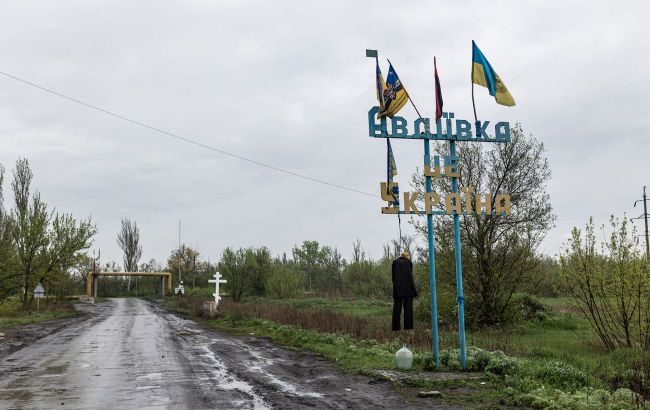 Russians have prepared for third wave of assaults on Avdiivka, but the weather does not allow it (Photo: Getty Images)
Russian forces are likely already prepared for the third wave of the assault on Avdiivka in the Donetsk region. Still, weather conditions prevent them from using equipment, according to Vitalii Barabash, the head of the city military administration.
"The third wave will come. The enemy regrouped after the second unsuccessful wave of their assault actions. They were bringing in reserves of equipment and personnel. Most likely, they are already prepared for the third wave. Still, weather conditions do not allow them to use equipment because heavy rain has been falling for almost a week, the grounds are weighty, and vehicles cannot move on such grounds," Barabash stated.
At the same time, according to him, Russian assaults do not stop either during the day or at night.
"Mostly, of course, they pay more attention to the north of the city," added the head of the military administration.
Battles for Avdiivka
In October, Russian occupiers intensified their offensive on Avdiivka. The enemy is shelling the city and neighboring settlements.
As noted by Vitaliy Barabash, the head of the Avdiivka city military administration, this offensive is the most extensive since 2014. For the assaults, the occupiers mainly use infantry, not equipment. However, Ukrainian forces repel enemy attacks.
The Armed Forces of Ukraine estimate the losses of occupiers near Avdiivka from October 10 at 6,500 people. The defense forces referred to the Russian offensive near Avdiivka as the biggest defeat for the Russians.
Recently, the General Staff reported that in the area of Avdiivka, Russians, with air support, continued assaults to surround the city.
More about whether Avdiivka will become the second Bakhmut and why the Russians have intensified their offensive right now - in RBC-Ukraine's article.