Ukrainian farmers demand action against countries that banned grain from Ukraine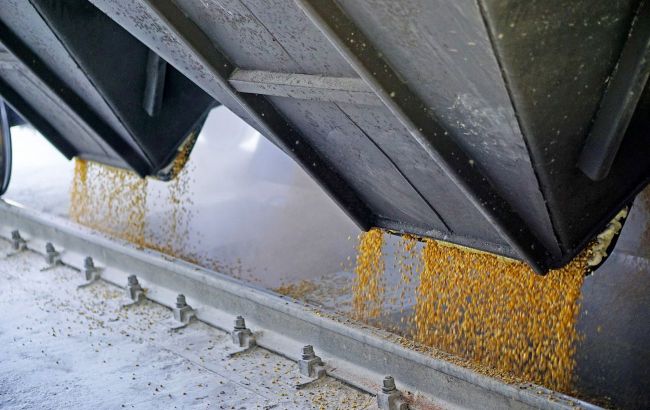 Ukrainian farmers demand to punish Poland, Hungary and Slovakia (Getty Images)
The continuation of the embargo on Ukrainian agricultural products in a unilateral manner by Poland, Hungary, and Slovakia is unacceptable. In addition to Ukraine's appeal to the World Trade Organisation (WTO), further actions against these countries are deemed necessary, according to the All-Ukrainian Agrarian Council (AUAC).
AUAC supports Ukraine's Ministry of Economy's lawsuits against the World Trade Organization regarding the restrictions on free trade imposed by these three countries. Furthermore, AUAC urges the Ukrainian government to explore the possibility of implementing additional countermeasures against these mentioned nations.
Certain countries are limiting not only imports but also the transit of Ukrainian products. "This is done both openly and covertly, employing various bureaucratic measures against our agricultural goods destined for third countries," said AUAC.
Ukrainian farmers remind us that neighboring EU countries had imposed embargoes as early as April this year, significantly impacting Ukraine's economy to the tune of hundreds of millions of euros. All of this occurs at a time when Ukraine has been defending the peace of all of Europe for one and a half years at the cost of lives and continuous shelling of peaceful cities and infrastructure. Moreover, Russia has blocked the movement of Ukrainian civilian vessels at sea, systematically undermining our territories, shelling grain storage facilities, and blatantly stealing our harvest.
"We believe that the extension of the ban on agricultural imports plays into the hands of the Kremlin's criminal government," the AUAC says.
Furthermore, today, the aforementioned EU countries are expanding the list of goods prohibited from being imported into their territories. Previously, the embargo applied to four types of agricultural products. Now, Hungary is imposing a ban on 25 types of products and Poland is adding flour and animal feed to the list of restricted imports from Ukraine, according to AUAC.
Embargo
Poland imposed a ban on the import of Ukrainian grain and other agricultural products in April, followed by other Eastern European countries. The European Commission supported them and allowed Poland, Hungary, Slovakia, Bulgaria, and Romania to ban wheat, maize, rapeseed, and sunflower seeds from Ukraine.
The European Commission decided to lift this ban on September 15. On the same day, Poland, Slovakia, and Hungary announced their intention to maintain their own restrictions on Ukrainian grain imports, despite the European Commission's decision.
On September 19, Ukraine filed lawsuits against Poland, Slovakia, and Hungary with the World Trade Organization due to the grain import ban.
Ukraine's Trade Representative, Taras Kachka, said that the Ukrainian government may impose an embargo on onions, tomatoes, cabbage, and apples from Poland in the coming days.
President Volodymyr Zelenskyy said that friendly European countries with their embargoes are playing into Moscow's hands.