Ukraine considers imposing import ban on Polish vegetables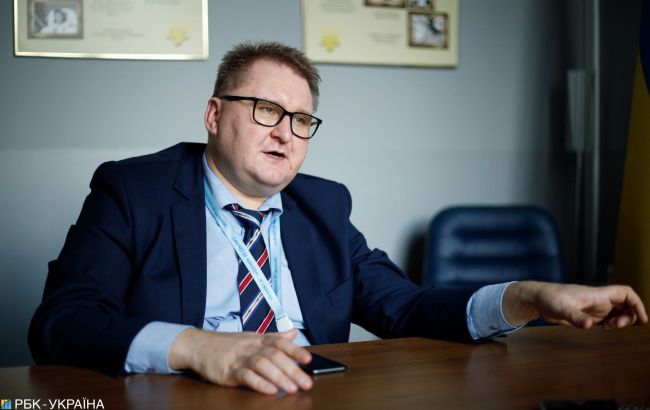 Taras Kachka (Vitalii Nosach, RBC-Ukraine)
The government of Ukraine may impose an embargo on onions, tomatoes, cabbage, and apples from Poland in the coming days, as Taras Kachka, Deputy Minister of Economy - Trade Representative of Ukraine, told Rzeczpospolita.
He stated that Ukraine had lost hope of resolving the dispute after five months of negotiations. Therefore, Kyiv has turned to the World Trade Organization. He noted that the Ukrainian side received no response from the Polish government on this matter. Furthermore, not only Poland's extension of the ban but also expanding it to more products, such as flour and grain bran, was essential for Kyiv
"The main reason for us is to prove that Poland does not have the right to take such measures. From the very beginning, we did not agree with the export ban. It is important for us to move in the right direction, which means a dialogue with the European Commission, the institution responsible for international trade," said Kachka.
The official believes that Ukraine took this step to "convince" Poland to step back and agree to the licensing mechanism developed in cooperation with the EU. Kachka emphasized that Ukraine has no intention of worsening relations with Poland but aims to find civilized methods to resolve the dispute.
Ban on grain and WTO lawsuit
In April, Poland imposed a ban on the import of Ukrainian grain and other agricultural products, followed by other Eastern European states. The European Commission supported them and allowed Poland, Hungary, Slovakia, Bulgaria, and Romania to ban wheat, corn, rapeseed, and sunflower seeds from Ukraine.
The EU Commission decided to lift this ban on September 15. On the same day, Poland, Slovakia, and Hungary announced their intention to maintain their own restrictions on the import of Ukrainian grain, despite the commission's decision.
Ukraine filed lawsuits against Poland, Slovakia, and Hungary with the World Trade Organization over the grain import ban.
Kachka says that Kyiv is taking these countries to the WTO, rather than through its own trade agreement with the EU because the entire world needs to see how EU member states behave towards their trading partners and their union.
Kachka stated that the open defiance of Brussels by Poland, Hungary, and Slovakia was not just an internal matter for the EU but posed what he called "the biggest systemic concern" — whether international trade partners can trust that Brussels speaks for the EU.