Ukrainian border guards destroy Russian soldiers near Bakhmut: Video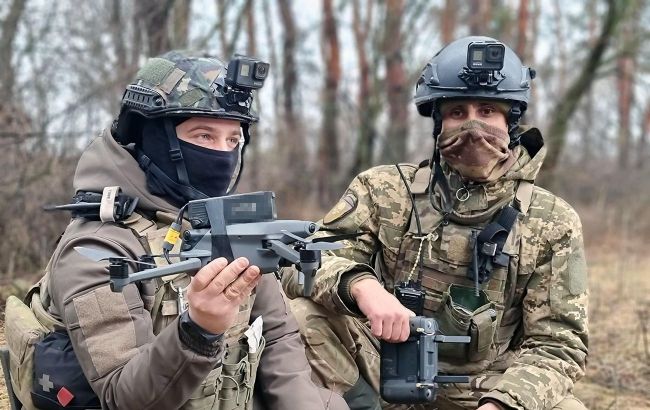 Border guards eliminated the occupiers near Bakhmut (Photo: facebook.com)
Ukrainian defense forces discovered a group of occupiers near Bakhmut. The process of eliminating the Russians was successfully captured on video, according to the State Border Guard Service.
The video shows how units of the State Border Guard Service of Ukraine found and destroyed the headquarters of the occupying forces. Some managed to escape and began to flee. Border guards, using mortars, disrupted their plans.
Fighting for Bakhmut
Earlier, we reported that the Armed Forces of Ukraine, in the Bakhmut direction, destroyed 200 occupiers and their tank - the enemy was trying to regain lost positions near Klishchiivka and Andriivka.
President of Ukraine Volodymyr Zelenskyy promised to liberate Bakhmut and two other key cities. Ukraine has a comprehensive plan.
Ukrainian troops have advanced near Bakhmut. According to Andrii Kovaliov, the spokesperson for the General Staff of the Armed Forces of Ukraine, the Ukrainian Armed Forces continue to conduct operations in the area south of Bakhmut and are consolidating their positions along the achieved lines.