Ukraine's forces advance south of Bakhmut, Russians lose tank and Pion system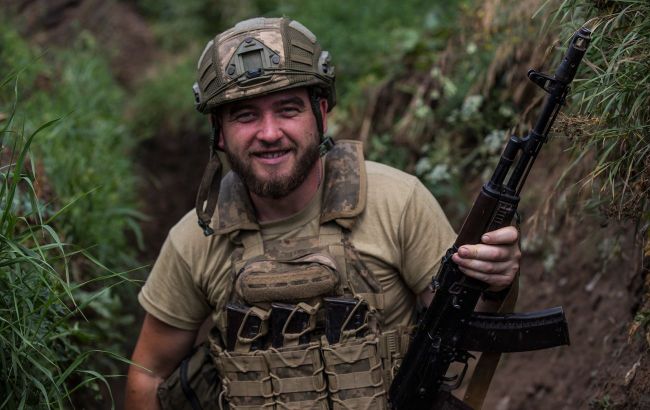 Ukrainian soldier (Getty Images)
Ukrainian troops continue their offensive actions south of Bakhmut. They have successfully secured new positions and destroyed a Russian tank, according to the spokesperson for the Eastern Military Group of the Ukrainian Armed Forces Illia Yevlash.
"Intense combat operations are ongoing on the eastern front, with the enemy having fired on our positions over 1,100 times over the past day, including 534 artillery strikes of various calibers on the Bakhmut front. Additionally, there have been 6 airstrikes and 8 clashes," the statement reads.
Yevlash stated that Ukrainian defenders managed to eliminate over 200 occupiers. However, the enemy continues its attempts to retake lost positions near Klischiivka and Andriivka.
The advance of the Ukrainian military
The Ukrainian Armed Forces are continuing to fortify their achieved positions to prevent any breakthrough in this direction and are continuing their offensive actions on the southern flank of Bakhmut.
"We are specifically targeting and destroying the enemy's heavy equipment, tanks, and artillery. Over the past day, we were able to destroy one tank, two combat armored vehicles, and a 203mm artillery unit called Pion," Yevlash said.
He also notes that Ukrainian forces destroyed six ammunition depots, and a drone control point was discovered and struck, resulting in its destruction.
Frontline situation
Earlier, Yevlash reported that the Armed Forces had gained control over the Bakhmut-Horlivka highway, significantly complicating the logistics for enemy forces.
Military expert Vladyslav Seleznov recently mentioned that when Ukrainian forces cut off the Horlivka - Bakhmut route, the occupiers would have to use alternative roads, increasing the logistics burden.
UK intelligence noted that the liberation of Klischiivka and Andriivka brought Ukrainian forces closer to one of the main supply routes to Bakhmut.