Ukrainian army details Russian tactics on Melitopol front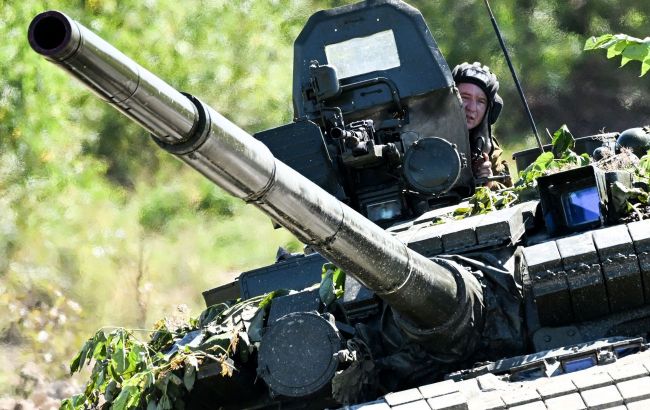 Ukrainian army details Russian tactics on Melitopol front (Getty Images)
Russians regularly reinforce their reserves in the Melitopol direction to halt the advance of the Ukrainian Armed Forces (UAF). However, the Ukrainian army consistently destroys enemy equipment, according to Oleksandr Shtupun, Tavria front defense forces spokesperson.
He explains that there hasn't been a significant increase in the enemy's presence in the Melitopol direction, but Russian reserves are constantly being brought in due to their ongoing losses.
"The enemy continues to fortify their positions in the depth of defense, strengthening their engineering works. There are reports of mining, and Russians attempt to reclaim lost positions, pushing infantry forward and attempting to break through our defenses in certain directions," Shtupun said.
He also says that Russians are preserving their equipment and deploying infantry into battle instead.
"Sometimes, they use their equipment as cover, but our troops quickly neutralize it, which is why the enemy tries to protect it. But Russians don't care about people," Shtupun added.
UAF counteroffensive
Since this summer, the UAF have intensified their efforts to liberate Russian-occupied territories. Currently, Robotyne, Klishchiivka, Andriivka, and several other settlements have been liberated.
Commander of the Tavria forces stated that Ukrainian soldiers had breached the Russian defenses near Verbove in the Zaporizhzhia region.
Shtupun also recently mentioned that the UAF's offensive operation near Robotyne in the Zaporizhzhia region was ongoing, sometimes by 300-400 meters per day.