Ukrainian Armed Forces success in Tavria direction - 20 units of Russian equipment eliminated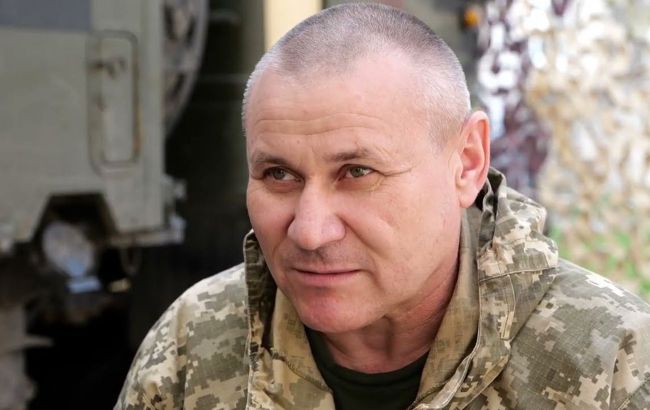 General Oleksandr Tarnavskyi (photo: screenshot from the video)
Ukrainian Armed Forces, in the Tavriya sector, eliminated 20 enemy vehicles over the past day, reports Brigadier General, Oleksandr Tarnavskyi, the commander of the operational-strategic group "Tavriya."
In total, according to General Tarnavskyi, over the past day, the enemy attacked Ukrainian positions 23 times and conducted 717 shelling incidents. Additionally, there were 23 airstrikes from the Russian Federation.
Tarnavskyi also reported that artillery units of the forces in the Tavria direction carried out 1236 fire missions during the day.
The enemy's losses over the last day amounted to 248 individuals, including:
killed - 84,
wounded - 163,
captured - 1.
Furthermore, Ukrainian forces destroyed 20 units of enemy military equipment, including:
1 tank,
3 armored personnel carriers (APCs),
8 artillery systems and mortars,
1 anti-tank guided missile system (ATGM),
4 unmanned aerial vehicles (UAVs),
3 units of military vehicles,
3 enemy ammunition depots.
Counteroffensive by Ukrainian Armed Forces
Since the beginning of the summer, Ukrainian troops have continued their offensive operations in eastern and southern Ukraine. Currently, active fighting is taking place south of Bakhmut and in the Melitopol direction.
The most recently liberated towns were Andriivka and Klishchiivka in the Donetsk region. According to the Armed Forces, the Ukrainian Armed Forces have already established fire control over the Bakhmut-Horlivka highway. This will provide more opportunities to eliminate occupiers and disrupt their supply lines.
The commander of the Tavria troop grouping, Oleksandr Tarnavskyi, believes that a significant breakthrough in the counteroffensive may occur after Ukrainian defenders liberate Tokmak in the Zaporizhzhia region.