Ukrainian Armed Forces repel Russian attacks near Avdiivka and Maryinka - General Staff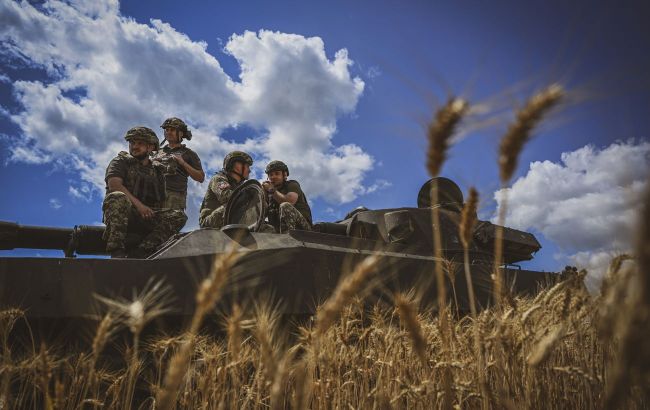 Photo: Ukrainian military (Getty Images)
Armed Forces of Ukraine continue to hold back the offensive of Russian troops at the Avdiivka and Maryinka directions, according to Pavlo Kovalchuk, Spokesman for the General Staff of the Armed Forces of Ukraine, in the Military Media Center.
According to him, in the Avdiivka direction, Ukrainian troops repelled enemy attacks in the areas of Avdiivka and Severne.
The enemy also led unsuccessful offensives in the area of Maryinka, where it made 10 failed attempts to force Ukrainian troops out of their positions over the past day.
Furthermore, the invaders tried to regain their lost position in the area of Novomykhailivka, Donetsk region but failed.
Frontline status
According to the General Staff, the Ukrainian Defense Forces continue to defend eastern and southern Ukraine. An offensive operation is underway at the Melitopol and Bakhmut directions.
According to a report by the Institute for the Study of War (ISW), Ukrainian troops liberated another two kilometers of territory in the Bakhmut direction. Russian forces launched failed attacks near Klishchiivka and in the Melitopol direction.
Meanwhile, the Russian military continues to attempt an offensive in the area of Bakhmut and Avdiivka. However, they are not successful.