Ukrainian Armed Forces fighters share video of destroying Russian Buk-M3 in Svitlodarsk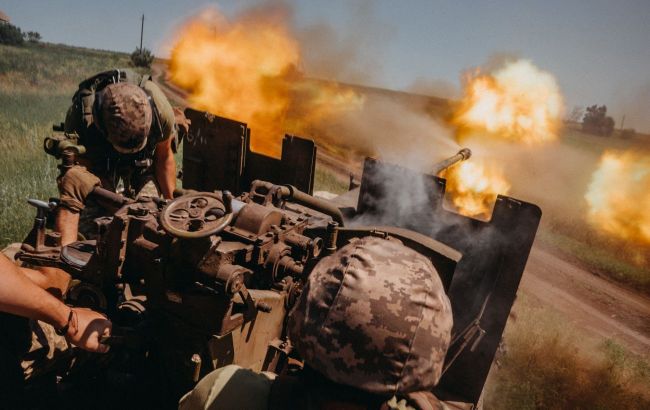 Ukrainian military (photo: GettyImages)
In the temporarily occupied Svitlodarsk, Donetsk region, the Armed Forces of Ukraine have destroyed two Buk-M3 anti-aircraft missile systems, according to AFUStratCom (Ukrainian Armed Forces Strategic Communications Center).
As per the information provided, the Ukrainian Armed Forces successfully "demilitarized" two Buk-M3 surface-to-air missile systems today, around 12:30, in the temporarily occupied Svitlodarsk.
Both missile systems were apparently attempting to defend units of the Russian occupation forces located near the brigade and airborne division headquarters.
Russia's losses in the war
According to the latest information from the General Staff, Ukrainian soldiers have reportedly eliminated an additional 350 Russian occupiers. Additionally, the enemy's losses included 4 tanks, 16 artillery systems, and 10 armored combat vehicles.
Meanwhile, in the Zaporizhzhia direction, border guards reportedly shot down a Russian drone equipped with a homemade explosive device.