Ukrainian Armed Forces deliver powerful strike to Russian positions: Video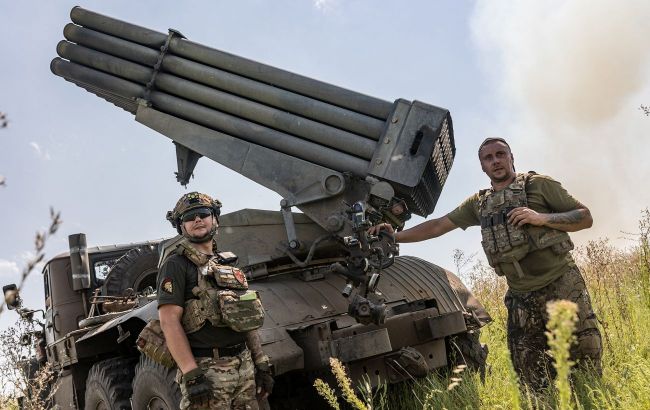 Illustrative photo (Photo: Getty Images)
Ukrainian Defense Forces delivered a powerful strike against Russian positions, captured on video, according to the Commander of the Ground Forces of the Armed Forces of Ukraine, Oleksandr Syrskii.
"Excellent work, the enemy destroyed, vivid colors," as stated in the announcement.
According to Syrskii, this is the result of the work of the 30th Separate Mechanized Brigade.
"They know how to work beautifully. Glory to the heroes," the commander added.
Ukrainian Armed Forces continue to eliminate the enemy
Ukrainian military forces continue to inflict significant losses on Russian occupiers in both personnel and equipment. During the past day, the Defense Forces eliminated another 550 invaders, as well as destroyed 8 tanks, 33 artillery systems, and 17 enemy drones.
Recently, Ukrainian border guards demonstrated how they, together with artillerymen from the Ukrainian Armed Forces, destroyed a tank belonging to Russian occupiers in the Zaporizhzhia direction.
Furthermore, National Guard soldiers eliminated a Russian machine gunner. This incident is noteworthy because the distance to the target was 880 meters.