Ukrainian National Guard soldiers eliminated Russian machine gunner from 880 meters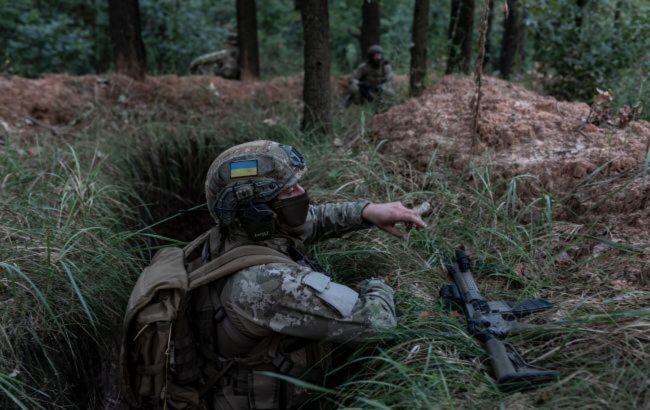 Photo: National Guard fighters eliminated a machine gunner from 880 meters away (Getty Images).
National Guard soldiers eliminated a Russian machine gunner. This case is unusual because the distance to the "target" was 880 meters, according to Commander of the Army of the Armed Forces of Ukraine Oleksandr Syrskii.
"A Russian machine gunner was eliminated from a distance of 880 meters," as stated in the message.
According to the general, the enemy was eliminated by the "Pryvyd" ("Ghost") group of the Separate Presidential Brigade named after Hetman Bohdan Khmelnytskyi.
Oleksandr Syrskii has already showcased the work of the "Pryvyd" group's snipers. On June 21, snipers successfully eliminated Russians from a distance of 380 meters. Additionally, Ukrainian snipers fearlessly approach the enemy, accurately hitting occupiers even at night. For instance, one of the snipers eliminated an enemy observer from 250 meters in the vicinity of Bakhmut.
Losses of the Russian Federation in Ukraine
Over the course of a day, the Armed Forces of Ukraine have eliminated an additional 640 Russian occupiers. Russia's losses in personnel since February 24, 2022, when the large-scale invasion occurred, have now reached 267,540 military personnel. It's worth noting that as of Thursday morning, September 7th, Ukrainian Naval Forces managed to destroy two Russian occupant vessels in a single day.