Ukraine vs. Italy: Euro-2024 qualifier match forecast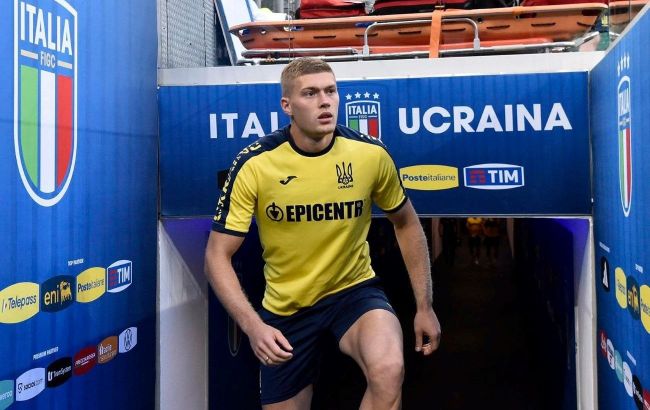 Photo: Artem Dovbyk is ready to continue his goalscoring exploits at the national team level (facebook.com/uafukraine
The Ukrainian national team is set to face off against Italy in their final qualifying match before the 2024 European Championship. Here are the bookmakers' predictions for the game.
The Ukraine-Italy match is scheduled for November 20 in Leverkusen at the "BayArena" stadium, with kick-off at 21:45 Kyiv time.
According to Favbet, 'Squad Azzurri' is favored, with odds of 1.78 for an Italian victory. The potential success of the 'blue-yellow' team has odds of 4.70, while a draw is more likely with odds of 3.95.
Attractive odds are available for specific scores, including a minimum victory for Ukraine, which could yield winnings 12.5 times the bet. A strong-willed victory for Serhiy Rebrov's team carries a promising coefficient of 18.50.
Vbet specialists offer even more revealing numbers, with slightly lower odds of 1.76 for an Italian victory and a higher coefficient of 5.10 for the national team of Ukraine. The probability of a final draw is assessed at 3.91.
A bold prediction includes goals from both teams in each half, with a solid score of 15.00. A risky bet on a 3:3 draw in regular time carries high odds of 76.00.
Serhii Rebrov finalized the 'blue-yellow' lineup for the match on Monday, excluding Taloverov, Karavaev, and Nazarina, and including flank defender Konoplya, who missed the sparring match against "Lehia".