Ukraine to oust Polish government in exchange for EU accession: MFA refutes this information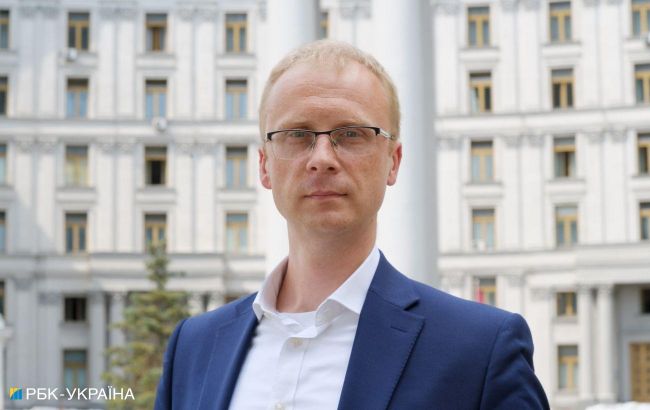 Representative of the Ministry of Foreign Affairs of Ukraine Oleg Nikolenko (Photo: Vitalii Nosach, RBC-Ukraine)
In Polish media, there has been information that Ukraine is allegedly planning to overthrow the government of Poland in exchange for a swift entry into the EU. This information does not correspond to reality, according to a statement made by Oleg Nikolenko, a representative of the Ukrainian Ministry of Foreign Affairs.
According to him, Polish media started circulating comments by a correspondent of Polish television TVP in Brussels about Germany and France's alleged promise to ensure Ukraine's rapid accession to the EU in exchange for overthrowing the current Polish government.
"The mentioned information does not correspond to reality. We categorically reject such insinuations. The Ukrainian side has not received any such proposals, had no intentions to interfere in Poland's internal affairs, and does not have any," said the MFA spokesman.
Nikolenko emphasizes that Ukraine highly values Poland's support in repelling Russian aggression, supporting Ukraine's path to EU and NATO membership, and is deeply grateful to the Poles who show solidarity with Ukrainians. As an example, he mentions the presentation of state awards to Polish citizens, journalist Bianca Zalewska, and medic-volunteer Damian Duda, by the President of Ukraine.
"We are confident in the futility of efforts to sow discord in the high level of respect and cooperation between our peoples. We call on our Polish friends not to succumb to provocations and to work together to effectively counter common challenges," he added.
Grain dispute
On September 15, the European Commission lifted the ban on importing Ukrainian grain to five neighboring countries. Poland, Hungary, and Slovakia unilaterally imposed bans at the national level. Ukraine, in response, filed lawsuits with the World Trade Organization.
Meanwhile, both Kyiv and Warsaw expressed confidence that the countries could find a solution that would satisfy both sides.
More about the conflict can be found in RBC-Ukraine article.
At the same time, Bloomberg reports that the United States is demanding explanations from Poland regarding its support for Ukraine after the grain dispute.