U.S. seeks clarifications from Poland on support for Ukraine amid grain dispute: Bloomberg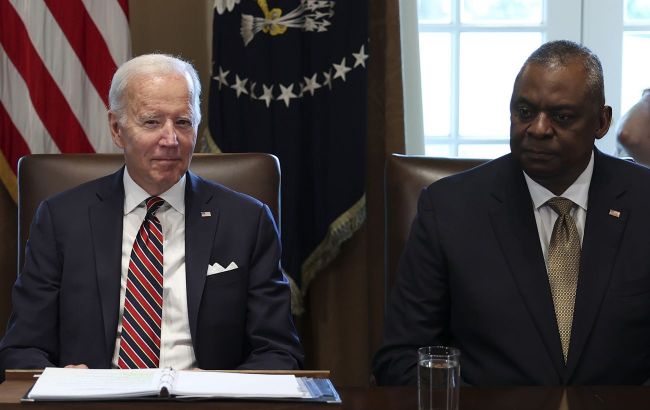 President of the United States Joe Biden and Secretary of Defense Lloyd Austin (Photo: Getty Images)
The United States is demanding explanations from Poland regarding its support for Ukraine after Polish officials suggested that Warsaw might cease military assistance to Kyiv, according to Bloomberg.
A high-ranking representative of the American defense department, speaking on condition of anonymity, states that Poland, as before, is willing to support Ukraine, but the precise position of the country remains unclear.
Earlier this week, Poland's Prime Minister Mateusz Morawiecki announced that Warsaw had halted arms shipments to Ukraine, escalating a dispute with its eastern neighbor that threatens a lifeline in Kyiv's struggle with Russia.
Although both sides later called for tensions to ease, the high-profile dispute has called into question the unity that has defined relations between the neighbors. The spat, sparked by Ukrainian grain shipments that became a political liability for Poland, risks undermining European solidarity with Ukraine in its fight against Russian aggression.
However, the American official asserts that the differences between allies have not yet led to the breakdown of the coalition's unity in supporting Ukraine - efforts that, according to him, are likely to stretch over several years.
According to one European diplomat, Polish diplomats have privately assured foreign counterparts that military support for Ukraine will continue, albeit on a smaller scale. According to the interlocutor, losing Poland's support could be detrimental to Ukraine's military operations, as it risks undermining NATO's unity.
The grain dispute
On September 15, the European Commission lifted the ban on importing Ukrainian grain into five neighboring countries. Poland, Hungary, and Slovakia unilaterally imposed state-level bans. Ukraine, in response, filed lawsuits with the World Trade Organization.
Both Kyiv and Warsaw expressed confidence that the states would be able to find a solution that satisfies both sides.
Read more about the conflict in RBC-Ukraine article.