Ukraine to discuss key issues for EU accession with Hungary and Romania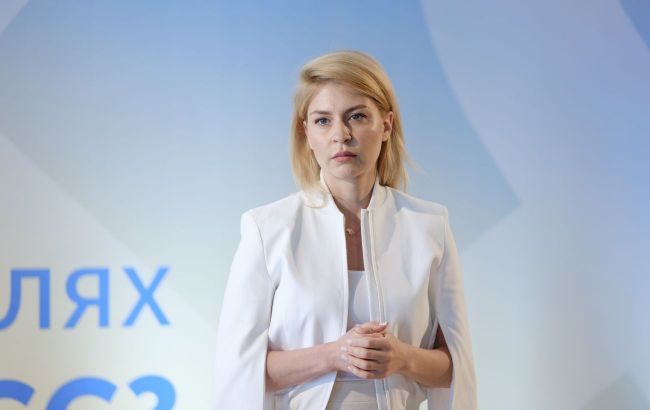 Ukraine's Deputy Prime Minister for European and Euro-Atlantic Integration Olha Stefanishyna (Vitalii Nosach, RBC-Ukraine)
Ukraine will hold negotiations with Hungary and Romania to unlock talks on EU accession. During the discussions, the issue of providing education in minority languages at Ukrainian schools will be addressed, according to Ukraine's Deputy Prime Minister for European and Euro-Atlantic Integration Olha Stefanishyna, the Financial Times reports.
She says that Ukraine is prepared to make "additional amendments" to rules on secondary education in minority languages, particularly Hungarian, as long as a balance is struck with teaching in Ukrainian.
"The issue has become the biggest potential obstacle to the start of formal EU membership negotiations with Kyiv," media says.
Blocking entry by Hungary
The bloc's leaders are due to decide in December whether to begin talks, but Hungary's Prime Minister Viktor Orbán has repeatedly threatened to veto the process over the minority rights issue, accusing Kyiv of "Hungarophobia".
Officials in Kyiv and Brussels fear Orban, an ally of Moscow, has no interest in finding a solution to the education issue and will use it as an excuse to block the start of accession negotiations.
Negotiations with EU states
Commenting on the upcoming bilateral negotiations with Hungary and Romania, scheduled for this week to reach an agreement on the balance of teaching in Ukrainian and minority languages at secondary schools, Stefanishyna notes that Ukraine is ready to make changes to legislation.
"We will amend the legislation on national minorities and we can put additional amendments (into law) if needed, but we need to have the (bilateral) negotiations first," Stefanishyna said.
However, the Deputy Prime Minister said ethnic minority Ukrainians needed to be taught enough Ukrainian so they could pursue further education or job opportunities outside of minority areas.
National minorities issues in Ukraine
Hungary's Minister of Foreign Affairs, Peter Szijjarto, says that Hungary will not support Ukraine's EU integration until the issue of national minorities' rights in the Zakarpattia region is resolved.
Relations between Ukraine and Hungary became tense in 2017 when Ukraine's parliament passed an education law. The law stipulates that the main language of education is the state language, but according to the educational program, one or more subjects can be taught in two or more languages. In response, Hungary criticized the law, claiming that it "limits the rights of national minorities."
These are not the first such statements from the Hungarian government. The head of the Hungarian Prime Minister's Office, Gergely Gulyás, also stated that Hungary would support Ukraine's EU accession only after changes were made to the education law.