Ukraine starts exporting grain through Croatian ports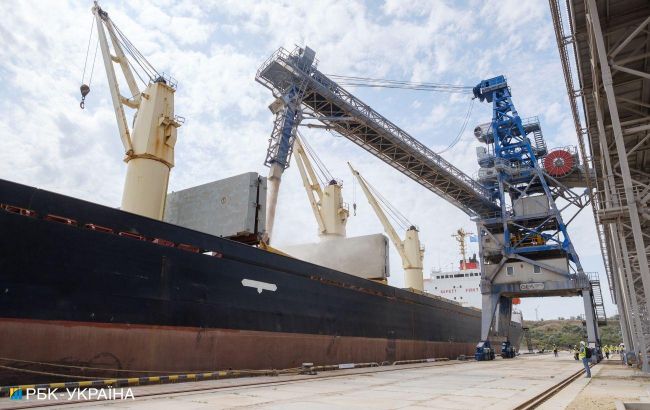 Ukraine starts exporting grain through Croatian ports (Vitalii Nosach, RBC-Ukraine)
Ukraine has commenced exporting grain through Croatian ports as part of an agreement to expand their partnership, according to a statement from Ukraine's Vice Prime Minister and Minister of Economy, Yuliia Svyrydenko.
The export of Ukrainian grain was discussed between Svyrydenko and Croatian Prime Minister Andrej Plenković during a bilateral meeting at the Three Seas Initiative summit in Bucharest.
"Ukrainian grain has already been exported through Croatian ports. We are grateful for this possibility. Although it is a niche trade route, it is already popular. We are ready to develop it by expanding the capacities of the transport corridor. We believe that this logistics route will continue to play an important role in bilateral trade between our countries after the war," said Svyrydenko.
The parties also discussed the importance of jointly addressing restrictions on Ukrainian exports and agreed to expedite the production of demining equipment.
Additionally, Andrej Plenković offered to help Ukraine with the investigation of war crimes, as Croatia had considerable experience in this area. This includes sharing Croatia's experience and expertise in setting up special prosecutors and special police to investigate war crimes.
Grain export from Ukraine
In July, Russia withdrew from the grain deal, effectively halting the export of Ukrainian goods through the Black Sea. However, Ukraine continues to export grain through Danube River ports.
Meanwhile, the European Union has allowed five countries to impose a ban on the sale of Ukrainian wheat, maize, rapeseed, and sunflower seed on their domestic markets, while permitting transit. The term of this ban is set to expire on September 15.
Croatia had previously announced the export of Ukrainian grain through Croatian ports. The country's prime minister made this announcement on August 22 following a meeting with Ukrainian President Volodymyr Zelenskyy.