Croatia allocates new €30 million military aid package to Ukraine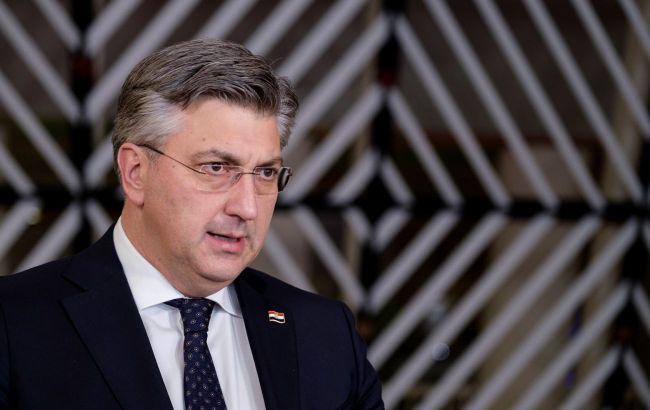 Prime Minister of Croatia Andrej Plenković (Getty Images)
Croatia will provide Ukraine with a new package of military assistance totaling 30 million euros. Demining efforts and the export of Ukrainian grain are also being discussed, according to Prime Minister of Croatia Andrej Plenković, HRT reports.
According to him, the Croatian government will finalize the assistance issues at the meeting next Thursday.
"We have just concluded a meeting with the President of Ukraine and once again expressed strong support from Croatia to the Ukrainian people, the president, the government, and everyone who is fighting for Ukraine's freedom and territorial integrity," Plenković said.
He also announced a major international conference on demining efforts in Ukraine, scheduled for October, where Croatia, along with other EU states and international organizations, will begin assisting Ukraine. Croatia has significant experience in this field.
Plans to use Croatian ports for grain export from Ukraine were also discussed. "Of course, the port of Rijeka is the main one. This needs to be coordinated with the countries participating in transit to Croatia," explained the Prime Minister.
According to him, several thousand tons of grain have already been exported from Croatian ports. Most of it went to Italy, some to North Africa, but with the new circumstances in the Black Sea region, this topic has become relevant again, Plenković said.
President of Ukraine Volodymyr Zelenskyy arrived in Athens on August 21 for the Western Balkan leaders summit, where he held a series of meetings. The leaders of 11 countries in southeastern Europe signed the Athens Declaration in support of Ukraine's territorial integrity during the Balkan Summit in Greece.
Earlier, Minister of Foreign Affairs of Ukraine Dmytro Kuleba reached an agreement with the Minister of Foreign Affairs of Croatia Gordan Grlić-Radman to use Croatian ports for Ukrainian grain export.