Croatia agrees to open ports for Ukrainian grain export - Ukraine's Foreign Minister claims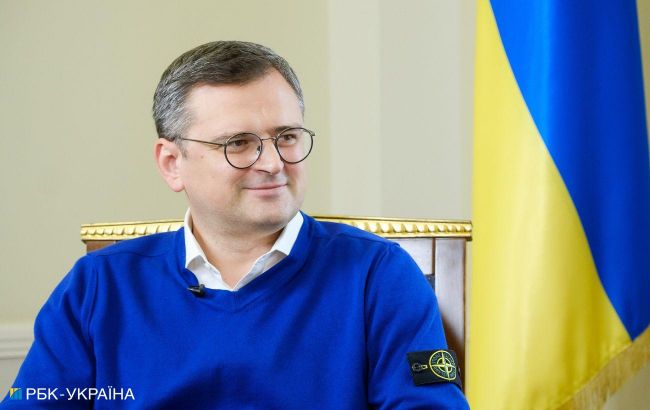 Ukraine's Foreign Minister, Dmytro Kuleba (Photo: Vitalii Nosach- RBC-Ukraine)
Ukraine's Foreign Minister, Dmytro Kuleba, has reached an agreement with Croatia's Foreign Minister, Gordon Grlić-Radman, regarding the use of Croatian ports for exporting Ukrainian grain.
"We have agreed on the possibility of using Croatian ports on the Danube and the Adriatic Sea for transporting Ukrainian grain. We will now work on establishing the most efficient routes to these ports and make the best use of this opportunity. Every contribution to unlocking exports, every open door, is a genuine and effective contribution to global food security. I thank Croatia for its constructive assistance," emphasized Kuleba.
The ministers also discussed military assistance from Zagreb to Kyiv.
"The main theme of our talks today, as is customary with other partners, was weapons. We discussed further support to Croatia... I will not share the details for understandable reasons. I can only say that there are specific agreements that will be realized soon. I would like to highlight separately that the assistance provided by Croatia is quite substantial, considering its share in the overall military budget of this country," Kuleba noted.
The heads of foreign ministries also addressed the preparation for the International Donor Conference on Demining in Ukraine, which will take place in Zagreb in October. Kuleba expressed gratitude to Croatia for taking on the role of one of the global leaders in demining efforts in Ukraine.
Croatia's military aid for Ukraine
In March that Croatia decided to transfer Mi-8 helicopters to Ukraine.
In the same month, Croatia began transferring 14 transport helicopters to Ukraine. Currently, twelve Mi-8MTV-1 helicopters and two Mi-8Ts have been withdrawn from the Croatian Armed Forces inventory.
It was also reported in November that the Ministry of Defense of Croatia approved the transfer of 14 Mi-8 and Mi-8 MTV helicopters to Ukraine.