Ukraine's security guarantee discussions won't be completed before 2024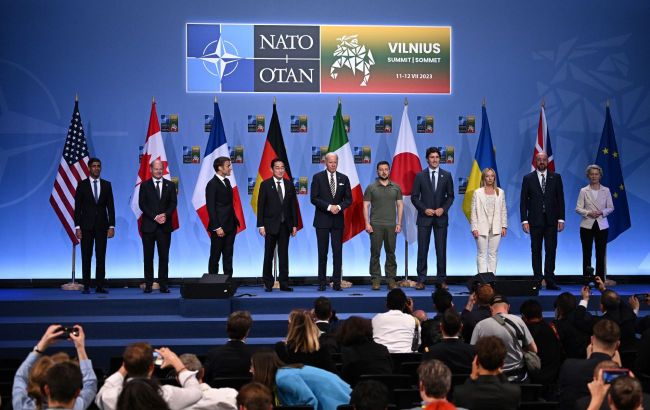 Ukraine's security guarantee discussions won't end before 2024 (Photo: Getty Images)
Negotiations regarding the provision of security guarantees to Ukraine by G7 member countries are likely to be concluded no earlier than 2024, according to The Wall Street Journal.
The United States and the United Kingdom are currently actively discussing this matter.
According to a French official, France plans to initiate the first round of negotiations with Ukraine regarding bilateral security guarantees in the coming weeks.
Meanwhile, Germany has only started to analyze potential ways to support Ukraine, and it remains unclear what specific agreements will be reached with other countries.
The agency notes that the absence of bilateral agreements among allies could become a key challenge in providing security guarantees for Ukraine. According to journalists' perspectives, this could also diminish the effectiveness of military assistance to Ukraine.
Security guarantees for Ukraine
During the NATO summit, the leaders of G7 countries agreed to a declaration on security guarantees for Ukraine. It envisions long-term support in the realms of security and economy.
President Zelenskyy stated that bilateral agreements with partners would expand the new security guarantees outlined in the declaration. Any nation could join in supporting Ukraine.
Notably, nearly 30 countries have joined the G7 declaration on security guarantees for Ukraine.