Ukraine's Parliament adopts budget for 2024: Key indicators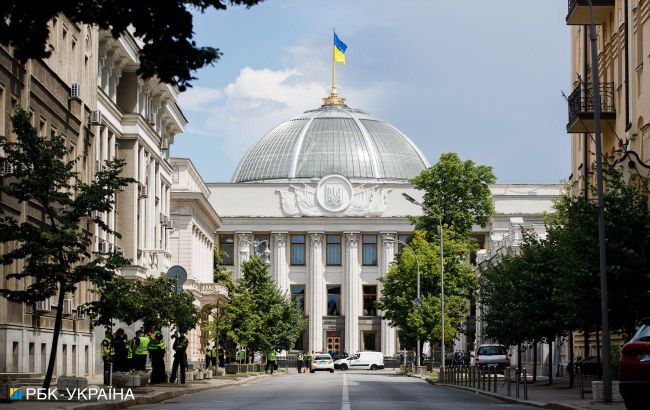 Photo: Budget for 2024 adopted in Verkhovna Rada (Vitalii Nosach, RBC-Ukraine)
Verkhovna Rada has adopted the law on the state budget for 2024. 276 MPs supported the draft law, according to the MP Yaroslav Zheleznyak on Telegram.
According to him, the budget was voted on:
"Sluha Narodu" ("Servant of the People") – 199 MPs
"European Solidarity" – 0
"Batkivshchyna ("Fatherland") – 0
"Platform for Life and Peace" –16
"Holos" ("Voice") – 14
"Restoration of Ukraine" – 10
"For the Future" – 11
"Dovira" ("Trust") – 16
Non-factional – 10
Text for the second reading
On November 2, the Cabinet of Ministers submitted the draft state budget for 2024 to the Verkhovna Rada for the second reading.
The revenue part of the draft state budget has been increased by UAH 22.2 billion to UAH 1,768.5 billion compared to the first reading. Expenditures have been increased by UAH 95.2 million to UAH 3,355 billion.
The real GDP growth forecast for 2024 was lowered to 4.6% for the second reading compared to 5.0% for the first reading, including changes in the assumptions of the duration of the war (during 2024), logistics (limited usage of seaports) and migration processes, etc.
In the forecast for 2024, the consumer inflation rate was adjusted downward from 10.8% to 9.7% (December to December).
"The revision was made due to changes in assumptions about the hryvnia exchange rate – an average of 40.7 hryvnia per dollar for the year before the second reading, compared to 41.4 hryvnia per dollar in the previous forecast," the draft explanatory note says.
By the end of 2024, the exchange rate is expected to reach 42.1 hryvnia to the dollar (previous forecast – 44.2).