Ukraine's MFA claims country's awareness of global arms production plans for upcoming year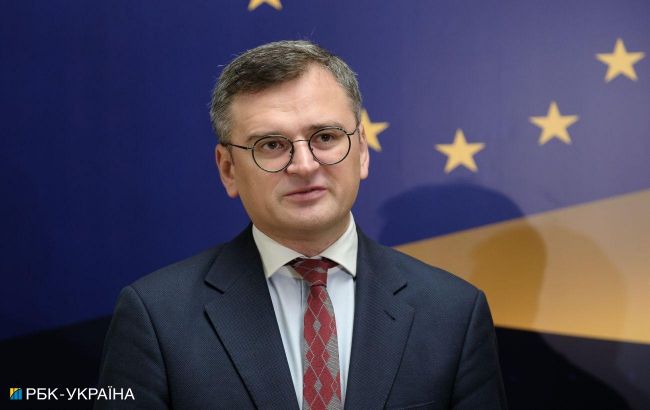 Minister of Foreign Affairs of Ukraine, Dmytro Kuleba (photo: Vitalii Nosach, RBC-Ukraine)
Minister of Foreign Affairs of Ukraine, Dmytro Kuleba, states that Ukraine is aware of global arms production plans, according to his remarks during a televised marathon.
The minister noted that Ukraine has an approximate idea of how many munitions its partners will produce, responding to a question about the possible reduction in arms supply due to the conflict in Israel.
"We have an approximate knowledge of the quantity of munitions that our key partners will manufacture, not only for the next month but also by the end of the following year. I provide this example as evidence of how deeply this issue has been analyzed to make the calculations necessary to ensure a sustainable supply for Ukrainian forces," he stated.
A year ago, Ukraine raised the issue of increasing arms production worldwide, including in Ukraine.
"There was a defense industry forum held in Kyiv. Specific memoranda, contracts, and alliances were launched there, and everything is working. Tomorrow, some good news will come from Germany. I won't spoil it for now, but you will hear all about it," the minister said.
Earlier, we reported that the United States may be able to assist Ukraine and Israel. President Joe Biden stated that assistance to Ukraine and Israel is an investment in the next generation of Americans.
It has also been revealed that Ukraine may receive $61.4 billion in aid from the United States, with the majority of it going towards defense expenses.