Biden announces an aid package for Ukraine and Israel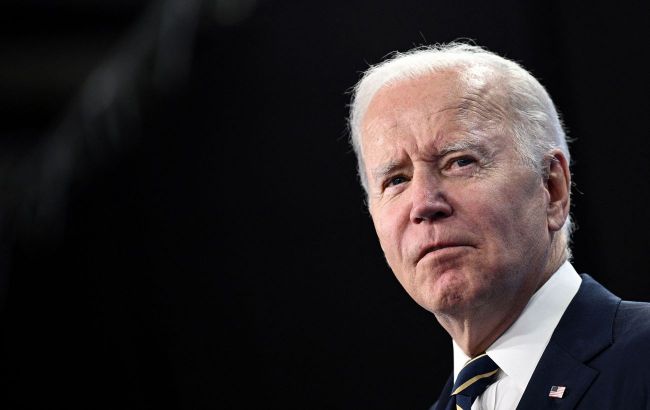 U.S. President Joe Biden (photo: Getty Images)
The United States must allocate funds to support Ukraine and Israel – this is an investment that will yield dividends for American security for generations, states President Joe Biden.
"I'm going to send to Congress an urgent budget request to fund America's national security needs to support our critical partners including Israel and Ukraine. This is a smart investment that's gonna pay dividends for American security for generations," Biden stated.
According to him, the aid package that will be sent to Congress is of unprecedented significance for Israeli security.
"I'm asking Congress to make sure we continue to send Ukraine the weapons they need to defend themselves of their country without interruption, so Ukraine can stop Putin's brutality," he added.
How much funding can Ukraine receive
According to Reuters, President Biden will request $60 billion in aid for Ukraine and $14 billion for Israel from Congress. The request will also include $10 billion for humanitarian assistance, $14 billion for U.S. border security, and $7 billion for support in the Indo-Pacific region.
It is reported that half of the $60 billion Biden is seeking for Ukraine will go towards replacing and modernizing U.S. weapon stockpiles.
What proceeded this
A few days ago, Bloomberg reported that Biden would seek assistance for Ukraine and Israel from Congress. Later, it became known that the President of the United States would likely request $100 billion for Ukraine and Israel from Congress on October 20 according to American time.
It is noted that there are already opponents of such an initiative in Congress. In particular, nine Republican senators sent a letter to Senate leaders calling for separate votes on any assistance to Ukraine and Israel.