Biden to request $100B for Ukraine and Israel from Congress: Bloomberg reports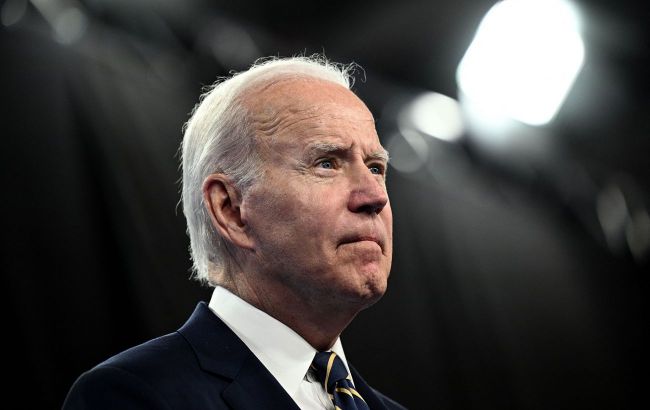 President of the United States Joe Biden (Photo: Getty Images)
U.S. President Joe Biden will address Congress with a request that includes defense aid to Ukraine and Israel, totaling approximately $100 billion, according to Bloomberg.
Sources state that the comprehensive package aims to secure broad bipartisan support for Israel after the Hamas attack and facilitate the transfer of assistance to Ukraine. An individual familiar with the administration's efforts to coordinate the request stated that the details of the package are still being worked out, emphasizing that the amount will cover the entire fiscal year.
The previous White House request, which provided $24 billion in aid to Ukraine, covered only a three-month period.
Senate Majority Leader Chuck Schumer said on Tuesday that he expected the administration to send the request "by the end of this week," and it would include military, diplomatic, intelligence, and humanitarian aid for Israel.
"We'd like to get the supplemental package moved as quickly as possible because the needs are great in both Israel and Ukraine," he said.
U.S. aid to Ukraine and Israel
US President Joe Biden directed additional support to Israel following the terrorist attack by Hamas. However, concerns arose that support for Jerusalem could reduce assistance to Ukraine.
Nevertheless, Biden stated that the US was the most powerful nation in the world's history and had the capacity and obligation to support both Israel and Ukraine.
Previously, The Wall Street Journal reported that US senators from both parties wanted to pass an annual aid package to Ukraine in the coming weeks, ranging from $50 to $100 billion.