Biden orders additional aid to Israel following HAMAS attack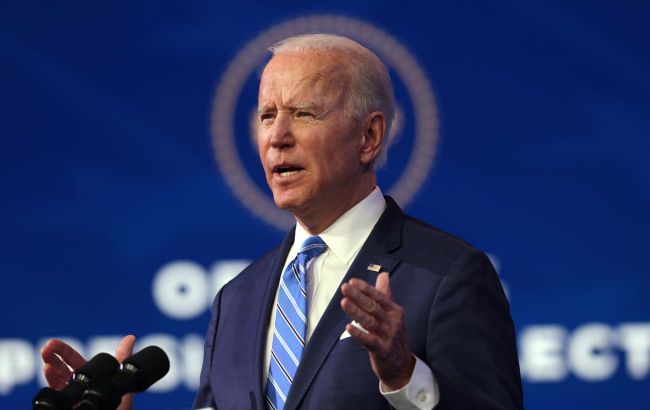 U.S. President Joe Biden (photo: Getty Images)
President of the United States Joe Biden has ordered to provide additional support to Israel following the terrorist attack by HAMAS, according to the U.S. Secretary of State, Anthony Blinken.
However, it is currently unknown exactly how the United States plans to assist Israel.
Politico, citing American officials, reported that the Biden administration is working on fulfilling Israel's request for urgent weapon transfers.
At the same time, Sky News reports that the U.S. may deploy its ships and military aircraft "closer" to Israel.
Furthermore, the White House press office reported that, following the discussions between President Biden and Israeli Prime Minister Benjamin Netanyahu, additional aid for the Israel Defense Forces is currently en route to Israel, and further assistance will be provided in the coming days.
The leaders also discussed ongoing efforts to ensure that no enemies of Israel believe that they can or should seek advantages in the current situation.
Both leaders committed to maintaining regular contact in the days ahead.
What preceeded
Yesterday, HAMAS terrorists infiltrated Israeli territory from the Gaza Strip and engaged in combat with Israeli forces. HAMAS managed to capture a number of populated areas.
By evening, Israeli military forces had regained control of a significant portion of the territory and launched strikes in response to HAMAS military targets and headquarters.
Israel declared a "state of war" and initiated the counterterrorism operation "Operation Iron Swords." It is noteworthy that the Hamas attack in Israel has resulted in the death of at least 500 people.
Additionally, the President of the United States previously stated that Washington supports Israel and its right to self-defense. He also added that the United States would ensure that Jerusalem receives all the necessary assistance to defend itself against the terrorist threat.
Furthermore, U.S. Secretary of State Anthony Blinken announced that the United States would declare its support for Israel today.