Israel confirms over 500 people dead, dozens held hostage in Gaza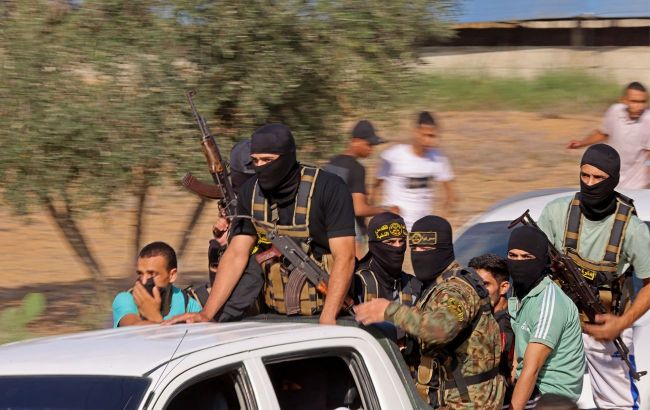 Israel confirms over 500 people dead (Getty Images)
After the Hamas terrorist attack on Israel, at least 500 people have died. The Israel Defense Forces (IDF) are trying to determine the exact number of hostages taken into the Gaza Strip, as IDF spokesperson Richard Hecht says in an interview with CNN.
According to him, the IDF understands that "dozens" of hostages were taken into Gaza.
"Because life here is very sacred, we're making sure that we come out and understand the numbers exactly," Hecht added.
Zaka, an emergency rescue service that specializes in handling the bodies of the dead, told CNN that it had confirmed "around 500" people are dead.
"That number does not include people who died or were declared dead in hospitals, and Zaka has not been able to reach every location where people are thought to have been killed, meaning the total number is almost certainly more than 500," the media says.
The IDF spokesperson noted the military will be evacuating Israeli communities around Gaza and "do everything we can to minimize collateral damage and evict people that are not involved."
Hecht added that the IDF's primary goal is to "stabilize the defense, protect the border" and "take care of the communities."
"Our goals will probably be decided today, tomorrow by the government, but doing this in a composed way," Hecht said.
Hamas attack on Israel
Yesterday, Hamas militants attacked Israel. After a massive rocket bombardment, the terrorists infiltrated the territory of the small town of Sderot in the Southern District.
By evening, Israeli military forces regained control of part of the territory and launched strikes in response to military targets and Hamas headquarters.
During the fighting, Hamas militants took hostages and prisoners of war.
Israel declared a state of war and launched the counter-terrorist Operation Iron Swords. The military-political cabinet of the country supported the decision.
You can read all the details of the Hamas attack on Israel on RBC-Ukraine.