U.S. Congress prepares an aid package to Ukraine for $50-100 billion - WSJ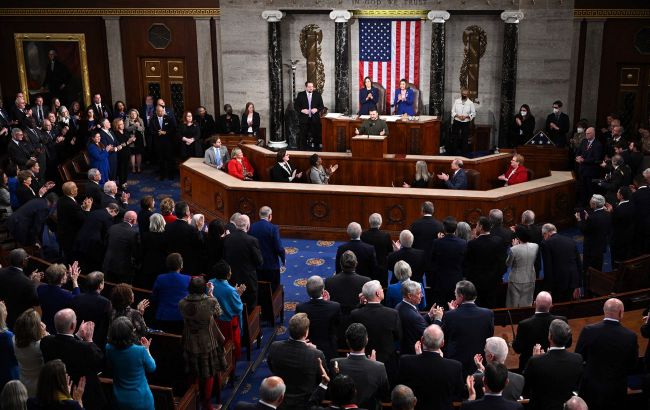 The U.S. Congress wants to allocate a package of 50-100 billion dollars to Ukraine (photo: GettyImages)
Senators from both parties in the United States are reportedly aiming to pass an annual aid package to Ukraine in the range of $50 to $100 billion in the coming weeks, according to The Wall Street Journal.
Senators from both parties have told the publication that they see more merit in a single large package rather than several smaller ones. Firstly, this "will give Ukraine a sense of confidence," and secondly, it will be better "from a political perspective."
Such a package could be passed between October 16, when the Senate returns from recess, and November 17, the date of the current temporary spending bill's expiration.
Senators expressed cautious optimism about passing the package. Its size is still under discussion. For instance, Republican Senator Lindsey Graham proposed allocating $60-70 billion, while Democratic Senator Richard Blumenthal suggested that, in his opinion, the figure should be closer to $100 billion. Nevertheless, the latter stated that he is willing to compromise if Republicans offer a package of $60 billion.
Aid from the USA to Ukraine
The U.S. Congress recently did not include new funding for Ukraine assistance in the temporary budget law and plans to discuss the issue separately. Additionally, a proponent of Ukraine assistance, Speaker Kevin McCarthy, has resigned.
The Pentagon has already warned Congress about potential issues with supplying weapons to Ukraine, and according to reports, the Biden administration is exploring alternative ways to fund Ukraine assistance.
Recently, The Telegraph reported that President Biden is planning to request the largest military and humanitarian aid package for Ukraine, totaling $100 billion, from Congress. This funding is intended to cover approximately two years of support.