Biden wants to request Congress for $100 billion aid package for Ukraine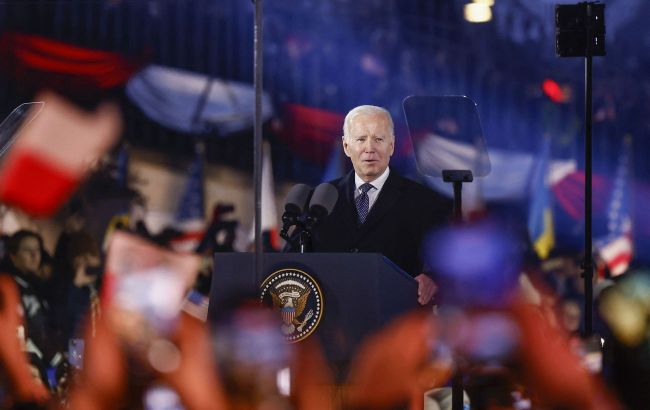 U.S. President Joe Biden (photo: Getty Images)
The American President, Joe Biden, is planning to request Congress for a significant package of military and humanitarian aid to Ukraine, totaling $100 billion. This aid is expected to cover approximately 2 years, according to The Telegraph.
According to the edition, the President of the United States aims to resolve this issue before the next elections because Republican skeptics continue to pose challenges.
According to The Telegraph, the White House is developing plans to appeal to Congress for the allocation of the largest package of funding for arms and humanitarian aid amid concerns that ongoing disputes over spending could harm the President's chances in the next year's elections. The size of the package, as indicated by American officials, could reach $100 billion.
"The idea of a "big package" is strongly supported by many in the administration. Supporters of Ukraine want it to be a clear, substantial bill and not have to deal with it again until the next elections," stated a source to The Telegraph.
The presidential elections in the United States are scheduled for next year.
Congressional disputes in the United States
The U.S. Congress did not include new funding for Ukraine assistance in the temporary budget law. They plan to address this issue separately.
Additionally, the House of Representatives has sent Speaker Kevin McCarthy, who supported military aid to Ukraine, into retirement.
In light of these developments, the Pentagon has already warned Congress of possible issues with supplying weapons to Ukraine. According to Politico, the Biden administration is exploring alternative avenues for financing assistance to Ukraine.