Ukraine's MFA announces good news from Germany: It's coming tomorrow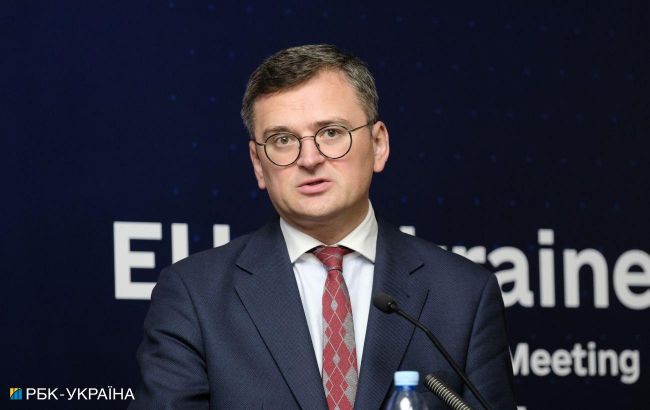 Minister of Foreign Affairs of Ukraine, Dmytro Kuleba (Photo: Vitalii Nosach, RBC-Ukraine)
Germany will announce good news for Ukraine on October 24th, according to a statement by Ukraine's Minister of Foreign Affairs, Dmytro Kuleba. Details are currently unknown.
"The minister stated that Ukraine has already achieved results in the field of arms production. In particular, in Kyiv, a forum for the defense industry was held, during which specific memorandums, contracts, and alliances were launched.
"Tomorrow, good news will come from Germany. I won't spoil it for now, but you will hear all about it," the head of the Ministry of Foreign Affairs said.
Production of German weapons in Ukraine
Earlier, the German defense conglomerate Rheinmetall announced its intention to establish a joint venture with Ukraine.
It will be based in Kyiv and will be involved in the servicing, technical maintenance, assembly, production, and development of military equipment.
To create such an enterprise, the companies still need to obtain the necessary approval from the authorities of the Federal Republic of Germany.