Ukraine's long-range weapon at 700 km: What Armed Forces use to attack Russia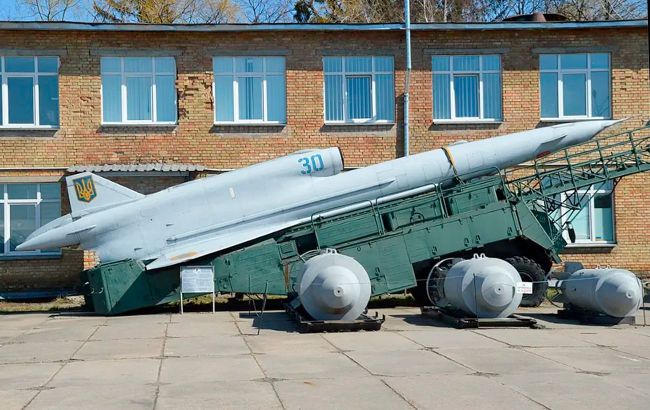 Tu-141 "Strizh" drones (Photo: Rusmedia)
Today, Ukrainian President Volodymyr Zelenskyy announced the successful use of a long-range weapon to attack enemy targets at 700 kilometers. Most likely, it was a drone, according to Defense Express.
What preceded it?
Today, the President held a daily conference call, where, in particular, he heard a report from the Commander-in-Chief of the Armed Forces of Ukraine, Valerii Zaluzhnyi, on the situation on the battlefield - defensive and offensive actions. Zelenskyy noted that our movement forward continues.
The Ministry of Strategic Industries spoke about its production.
"Successful use of our long-range weapons: the target was hit 700 kilometers away," the President wrote.
The media speculate that this most likely refers to the recent attack on the airfield in Pskov.
How can Ukraine attack enemy targets at such a distance?
Defense Express writes that a modernized Neptun system should not even be considered.
So far, it can attack targets at a distance of 400 km, and it still needs to be modernized to increase the strike zone.
The option of a drone remains. Western media have previously reported that Ukraine is developing drones that could attack targets at a distance of 1000 km.
Based on open sources, Defense Express writes that it is possible to choose two already known options: the Bober and Morok drones. Thus, the agency believes that Ukrainian designers could have created a long-range kamikaze drone that was better than the Iranian Shahed.
Attacks on objects in the deep rear of the Russian Federation
The agency points out that attacks were carried out last year on the Russian airfields Dyagilevo and Engels, where the Russian strategic aviation was based at the time.
These attacks could have been carried out at the time using modified Soviet Tu-141 "Strizh" drones. This demonstrates Ukraine's ability to develop its weapons rather quickly.
Strikes on Pskov
On the night of August 30, Ukraine attacked six regions of the Russian Federation with drones. One of the targets was the airfield in Pskov, where, according to the representative of the Defense Intelligence of Ukraine, Andrey Yusov, four Il-76 aircraft were destroyed. Several other aircraft were damaged.
According to RBC-Ukraine's source, the operation was organized by the Defense Intelligence of Ukraine, but the intelligence service has not yet officially commented on its involvement or non-involvement.
Later, satellite images of the Ukrainian drone attack on the airfield near Russian Pskov appeared.