Attack on airport near Pskov, August 30 - Satellite images of aftermath released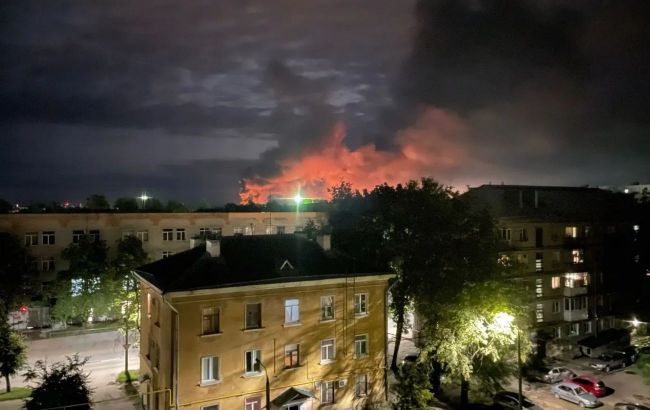 Photos of the aftermath of the shelling in Pskov have surfaced (photo: Russian media)
Satellite images of the aftermath of Ukrainian drone attacks on an airport near Pskov, Russia have been released, according to Radio Svoboda.
The photos reveal damage to at least two IL-76 aircraft. The publication notes that drones most likely attempted to target the aircraft's fuel tanks but ended up hitting the surface near the wings, rendering the planes inoperable for 2-3 months due to extensive repairs.
Attacks on Pskov
On the night of August 30, Ukraine carried out drone attacks on six regions of the Russian Federation. One of the targets was an airport in Pskov, where, according to Andrii Yusov, a representative of the Military Intelligence Directorate of the Ministry of Defense, four IL-76 aircraft were destroyed. Several other aircraft were also damaged.