Ukraine's EU joining forecast revealed by government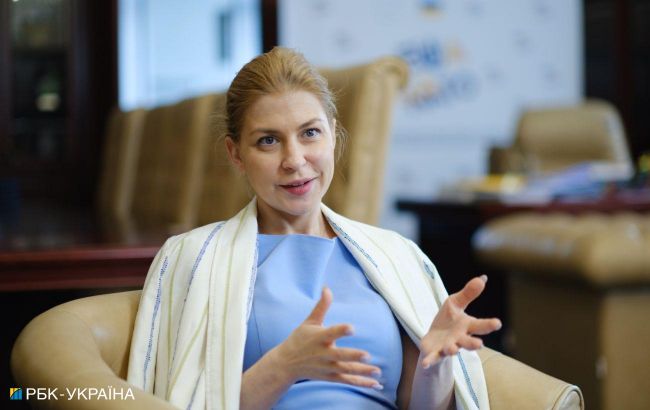 Photo: Olga Stefanishyna (Vitalii Nosach, RBC-Ukraine)
Ukraine is expected to meet all requirements within two years of beginning negotiations to join the European Union, said Deputy Prime Minister for European and Euro-Atlantic Integration of Ukraine, Olha Stefanishyna.
As noted by Stefanishyna during a joint press conference with the Ambassador of the European Union to Ukraine Katarina Mathernova, Ukraine has been preparing for the start of negotiations for the past year, irrespective of the final decision.
"We completed a self-evaluation procedure, which is an official process that commences once negotiations are underway and usually spans three years. Completing it in two years is remarkably fast while extending it to three years is also possible. We have already conducted this assessment and received an EC decision that can be promptly executed," she stated.
Despite ongoing political issues surrounding negotiations, Ukraine is currently preparing for the negotiation framework with screening already underway. "Ukraine determines the dynamics itself, and as long as it proactively anticipates future moves, we can remain calm," stated Stefanishyna.
"I have always said two years as well. In my understanding, Ukraine needs another two years after the commencement of negotiations to complete all of its necessary tasks. It is feasible for Ukraine to complete their homework in this time frame," she explained.
EU Accession negotiations
In 2022, Ukraine received candidate status for EU membership.
On November 8, the European Commission suggested opening negotiations regarding Ukraine's accession to the EU, with EU leaders to decide the matter at a December 14 summit. All leaders must consent to the negotiations' commencement.
Read more about Ukraine's accession negotiations with the EU in RBC-Ukraine.