Defense Minister of Ukraine explains why counteroffensive is behind schedule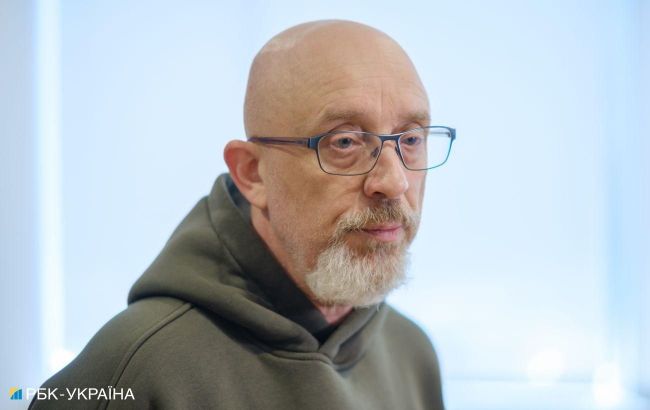 Ukraine's Minister of Defense Oleksii Reznikov (Vitalii Nosach, RBC-Ukraine)
Ukraine's counteroffensive is behind schedule but is going according to plan, as Minister of Defense Oleksii Reznikov said in an interview with CNN.
He added that it was a "misconception that every counteroffensive should be quick", as there are several factors on the frontline influencing the pace of the operation. These factors include ammunition, artillery shells, and artillery systems.
"It's a question of air defense. It's a question that we have a very long battlefield line also. And we have against us a big quantity of enemies. So it's war, it's not a computer game," the defense minister said.
The Ukrainian command is closely monitoring the situation on the battlefield and reacting promptly, as he stated.
The situation on the southern front in Ukraine has been slowed largely due to intricate minefields laid by Russian forces who were given time to build up defenses. Ukrainian forces have had to resort to clearing, by hand, paths through the fields, Reznikov said.
"We need to use our soldiers, sappers, deminers very slowly, and very slowly preparing the corridors for the real offensive movement," he said.
Counteroffensive of Ukrainian Armed Forces
Ukrainian military forces are actively engaged in offensive operations on the Bakhmut, Melitopol, and Berdiansk fronts.
The US National Security Council reported that Russians have constructed multiple lines of defense on the occupied territory of Ukraine over several months, which is hindering the advancement of Ukrainian forces.
However, the Ukrainian Ministry of Defense said that the counteroffensive is proceeding as planned in terms of effectiveness.
The US Secretary of State, Antony Blinken, stated that the counteroffensive will not be swift.