Ukraine's Air Force shows how they shot down Shahed over Odesa region at night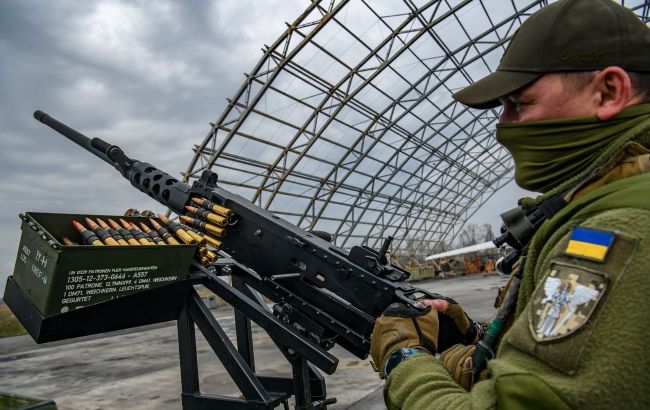 The Air Force showed how they shot down Shakhtys over Odesa region at night (Photo: Getty Images)
Last night, Russian forces attacked the Odesa region using kamikaze drones and missiles. The Ukrainian Air Force displayed a video of their defense against enemy targets, as reported by Mykola Oleshchuk, commander of the Air Force for the Armed Forces of Ukraine.

The video displays the anti-aircraft missile brigade's combat maneuvers of the Operational Command South, as explained by Oleshchuk.
Shelling of Odesa region
During the evening and night, Russia attacked Ukraine once more. They used various missiles, including two Kh-59 guided missiles, an Iskander-M ballistic missile, an Onyx anti-ship missile, and two Kh-31 guided missiles, along with 22 Shahed-136/131 attack UAVs.
The strikes targeted civilian infrastructure in Kherson and port infrastructure in the Odesa region.
The attack on the port infrastructure in the Odesa region caused damage to warehouses, unloading equipment, and grain trucks, although firefighters quickly extinguished the flames.
An overnight Russian attack in Odesa left eight individuals injured.