Russian nighttime shelling of Odesa: Number of injured rises to 8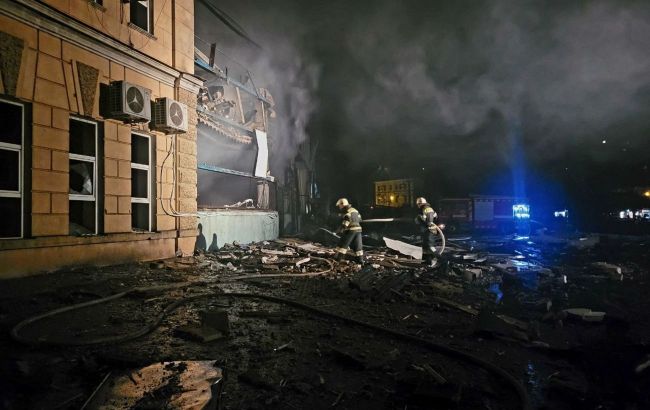 Photo: Number of victims as a result of the night attack in Odesa has increased to 8 people (t.me/odeskaODA)
According to Kiper, three victims with minor injuries received the necessary help on the spot, five were treated.
Currently, they are receiving all the necessary help in the hospital, their condition is stable.
Shelling of Odesa
In the evening and at night, the Russian Federation once again attacked Ukraine, using 2 Kh-59 guided air missiles, an Iskander-M ballistic missile, an Onyx anti-ship missile, two Kh-31 guided missiles, and 22 Shahed-136/131 type attack UAVs. The strikes were inflicted on the port infrastructure of the Odesa region and the civil infrastructure objects of Kherson.
As a result of the impact on the port infrastructure in the Odesa region, warehouses, special unloading equipment, and cars with grain were damaged. The fire was extinguished promptly.