Attack on Odesa: Russians fired several missiles and 22 Shahed drones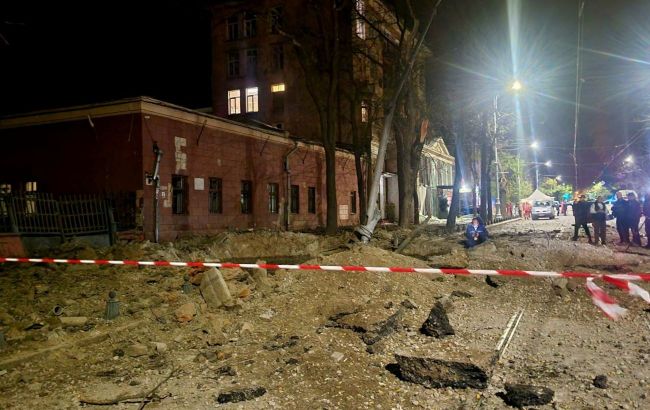 Russians fired several missiles and 22 Shahed drones at Odesa (t.me/SJTF_Odes/)
"Russia once again attacked Ukraine, using 2 guided aviation missiles Kh-59, the Iskander-M ballistic missile, the Onyx anti-ship missile, two guided Kh-31 missiles, and 22 combat UAVs of the Shahed-136/131 type. Strikes were made against the port infrastructure of the Odesa region and civilian infrastructure in Kherson," reads the summary from the General Staff of the Ukrainian Armed Forces.
It is reported that the air defense forces successfully intercepted two Kh-59 missiles and 15 combat UAVs.
According to the Southern Ukraine Defense Forces, Odesa suffered direct hits in the city center which damaged a preserved industrial building. Several multi-story residential buildings and a museum in the historic part of the city were damaged by the shockwave.
Unfortunately, kamikaze drones caused damage to the port infrastructure, including warehouses, unloading equipment, and vehicles carrying grain. The fire was promptly extinguished.
For more details on the Russian attack on Odesa on November 5, please refer to the RBC-Ukraine article.