Ukraine-Romania joint government meeting - Bucharest announced the dates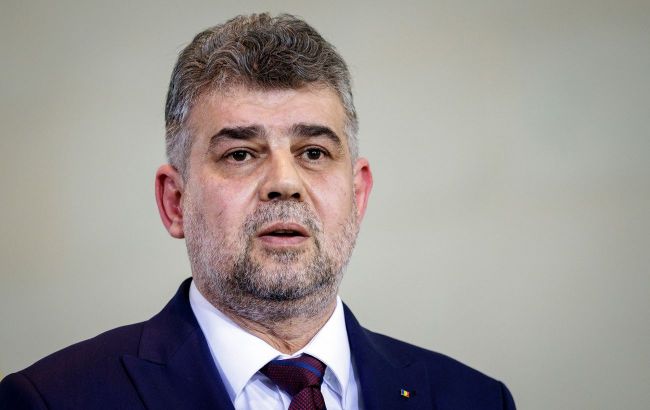 Prime Minister of Romania, Marcel Ciolacu (photo: Getty Images)
The governments of Ukraine and Romania will hold a joint meeting. According to preliminary information, this meeting is scheduled to take place in October, announces the Prime Minister of Romania, Marcel Ciolacu
The Prime Minister of Romania has announced an upcoming "ministerial" visit to Ukraine, during which a joint session with Ukrainian counterparts is planned.
"Next month, I will have a joint meeting with Ukraine, and I will go to Kyiv with several ministers to explore and enhance cooperation in various areas," he stated.
Additionally, Ciolacu mentioned that Ukraine has pledged to refrain from using the term "Moldovan language." As the Prime Minister noted, Romania and Ukraine are engaged in discussions concerning the import of Ukrainian grain and other agricultural products.
"We are conducting an open dialogue with the Prime Minister of Ukraine, and we have found the best solutions to avoid any impact on farmers and to allow Ukraine to transport its grain," Ciolacu added.
Grain dispute
On September 15, the European Commission lifted the ban on the import of Ukrainian grain to Poland, Hungary, Slovakia, Bulgaria, and Romania. However, Poland, Hungary, and Slovakia implemented bans at the national level.
In response, Ukraine filed lawsuits against Poland, Slovakia, and Hungary with the World Trade Organization over the grain import bans.
Poland, in turn, made several sharp statements, including reducing assistance to Ukraine due to the "grain issue" and discussing arms deliveries. However, Ukraine strongly condemns the decisions of these three EU countries.