Ukraine relies on Slovakia's support for importing electricity in winter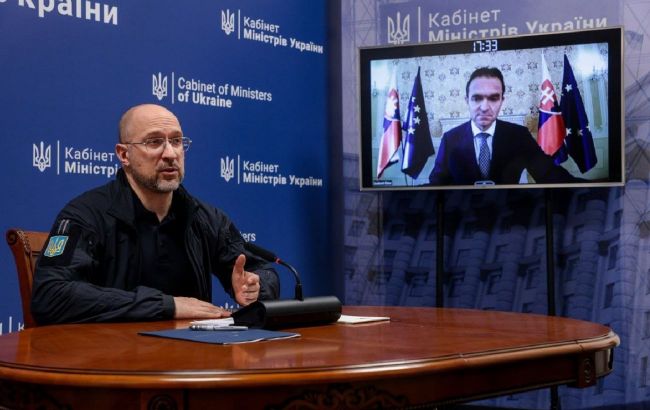 Ukraine is counting on Slovakia for the import of electricity in the winter (photo: Telegram: Denys_Smyhal)
The Prime Minister of Ukraine, Denys Shmyhal, had a conversation with his Slovak counterpart, Ludovit Odor. In particular, they discussed the energy system and Bratislava's support for Ukraine in terms of importing electricity during the winter period, according to Prime Minister of Ukraine, Denys Shmyhal.
The head of the Ukrainian government discussed with the Prime Minister of Slovakia the export of agricultural products, border infrastructure, defense, and energy.
"Ukrainian and Slovak operators are closely cooperating. We count on Slovakia's support for electricity imports in the winter," Shmyhal noted.
Furthermore, the Prime Minister of Ukraine proposed to the head of the Slovak government that they jointly implement projects to develop border crossings at the shared border to strengthen economic cooperation.
Preparation for the heating season
Last year, Russia actively carried out massive missile attacks on Ukrainian energy infrastructure, leading to blackouts and power outages across Ukraine. The Head of the United Coordination Press Center of Security and Defense Forces of the South of Ukraine, Natalia Humeniuk, stated that Russia is conserving missiles for concentrated strikes beginning with the heating season.
Denys Shmyhal reported on the establishment of a multi-level defense system for energy facilities. He stated, 'Winter will be challenging, but we must endure.'
Previously, UkrEnergo stated that they would not bury their autotransformers underground to protect them from shelling because it is expensive and time-consuming.