Russia saves missiles for massive strikes on Ukraine with beginning of heating season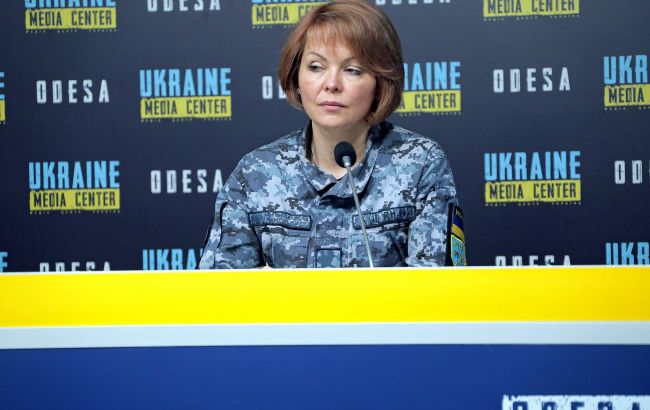 Head of the United Coordinating Press Center of Security and Defense Forces of the South of Ukraine, Natalia Humeniuk (Photo: Getty Images)
Russian army is saving missiles for a certain period in preparation for more robust and massive attacks, the head of the United Coordinating Press Center of Security and Defense Forces of the South of Ukraine, Natalia Humeniuk, reported.
"It is quite likely that, for a while, the enemy will conserve missiles to prepare for more powerful and massive actions," she said.
According to her, these new attacks may be related to the autumn-winter period when the heating season begins.
Challenging season
Russia actively conducted massive attacks on Ukraine's energy infrastructure last year.
Ukrainian Prime Minister Denys Shmyhal announced the formation of a multi-level defense system for energy facilities. "Winter will be challenging, but we must endure," he said.
According to a survey by the "Democratic Initiatives" Foundation, most Ukrainians (60%) expect massive shelling of cities from Russia in the coming months. Additionally, 45% expect disruptions in electricity, heating, or water supply, and 40% anticipate an increase in the prices of essential goods.
More details on the winter threat - in the RBC-Ukraine article titled "Energy at risk: How can Russia attack Ukraine in the fall and how many missiles the enemy has."