Ukraine needs to kick out over 200,000 Russian soldiers to win - Milley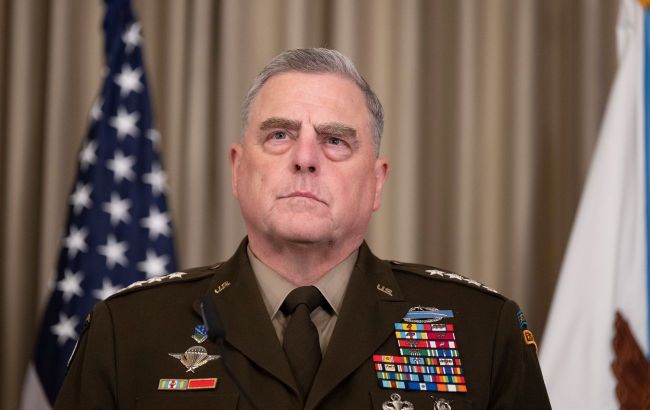 Photo: US General Mark Milley (Getty Images)
The Chairman of the Joint Chiefs of Staff, General Mark Milley says that currently, there are approximately 200,000 Russian occupiers on the occupied territory of Ukraine. Ukrainian military may require significant effort and time to completely expel them, according to The Hill.
According to him, achieving a full victory for Ukraine over Russia may take a long time. This is because a complete victory requires the expulsion of all Russian occupiers, which is a "very high bar."
"There's well over 200,000 Russian troops in Russian-occupied Ukraine. This offensive, although significant, has operational and tactical objectives that are limited, in the sense that they do not — even if they are fully achieved — they don't completely kick out all the Russians, which is the broader strategic objective that President Zelenskyy had," Milley stated.
In his view, during the current counteroffensive, it will not be possible to fully regain control over all territories. However, he refrained from making predictions regarding how much time Ukrainian defenders have.
Milley concluded that the war will not end soon.
Ukrainian counteroffensive
The Ukrainian counteroffensive began in early June. Ukrainian defense forces have already liberated 260 square kilometers of territory along the main southern front.
Ukrainian President Volodymyr Zelenskyy stated that he knows where the Armed Forces of Ukraine intends to break through the defense powerfully but cannot share this information with the media.
As Chief of the Main Intelligence Directorate of the Ministry of Defense Kyrylo Budanov stated, the first defensive line on the most critical southern front has already been breached in some places. This means that the operation to sever the land corridor between Russia and Crimea may be completed before winter sets in.