Zelenskyy knows where Armed Forces will break through Russian defense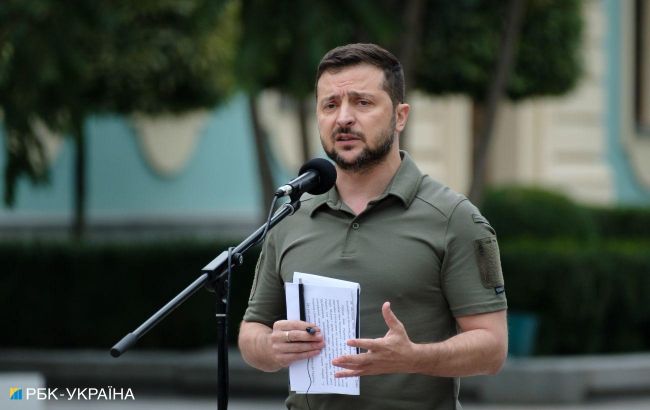 Ukrainian President Volodymyr Zelenskyy (Photo: RBC-Ukraine, Vitalii Nosach)
It became known where the Armed Forces of Ukraine would be able to break through the Russian defense, and this will happen, according to Ukrainian President Volodymyr Zelenskyy in an interview with CBS.
"Everyone wants us to break through the defense lines. We really want this," he said.
According to President Zelenskyy, it's a challenging path, considering that there are 200,000 Russians in eastern Ukraine alone.
"It will happen, I am sure of it. And I cannot say where it will happen sooner. I cannot share that information, sorry, because I know where we are going to break through - and break through powerfully," the president added.
Counteroffensive by the Armed Forces of Ukraine
The counteroffensive by the Armed Forces of Ukraine began in early June. Ukrainian defense forces have already liberated 260 square kilometers of territory since the start of the offensive on the main southern front, with an additional 5 square kilometers freed in the last week.
The Chief of the Defense Intelligence of Ukraine, Kyrylo Budanov, stated that the first defensive line on the most critical southern front had been breached in some places. This means that the operation to break the land corridor between Russia and Crimea could be completed before the arrival of winter.
Previously, President Volodymyr Zelenskyy stated that Ukrainian forces have the initiative of moving forward and liberating territories daily. When asked about military actions in winter, the president indicated that Ukraine cannot afford to waste time.